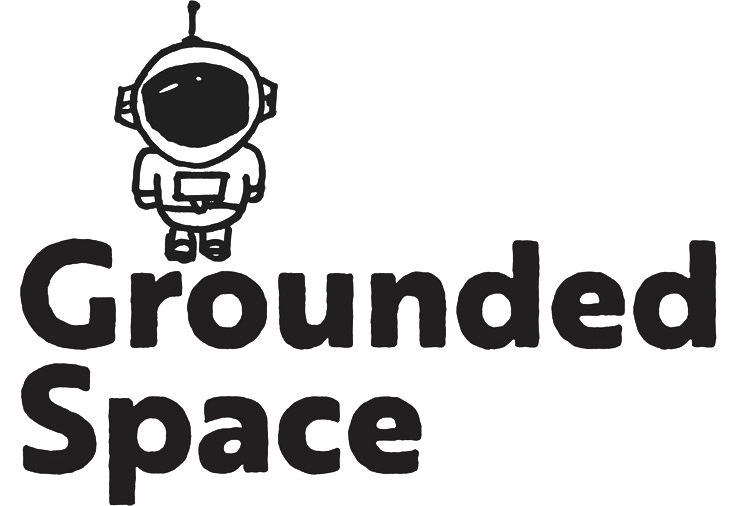 Component parts
An organizational journey. Grounded Space was designed as a six-stage journey, with (1) Open Events to meet and attract people from across disciplines and sectors, (2) Quick Dives to test the water for deeper collaboration with organizations, (3) Deep Dive Set-up to build teams and management structures for longer-term work (4) Deep Dives to transfer capacity to do ethnography and idea generation (5) Prototypes to act on research, and (6) Embedded Practices to lay the groundwork for implementation and ongoing learning loops.
A set of roles. With our guidance, organizations ran an internal hiring process to find Embedded Researchers: frontline staff, supervisors, anyone who worked with the organization who wanted to use their experience to generate and shape ideas for change. Embedded Researchers were supported by another new role, Culture Curators: managers coached to hold the space for curiosity, humility, and learning, rather than top-down accountability and risk mitigation.
A sprinting methodology. After testing a number of different working rhythms, we found monthly 2-3 day sprints built momentum and practice. Sprints included field trips, in-context research, shared meals, generative games, group exercises, and time for feedback and reflection.
A physical space. We worked with each organization and their team to construct a physical space for visualizing patterns, making prototypes, and routinizing creative & collaborative work. The intent was to make Grounded Space visible and invite more people to take part.
Kickoffs and Playbacks. We ran traveling roadshows and participatory events to inform and engage staff across the organizations, and craft a common story.
Pain point
Grounded Space responds to the pain point: Too many social and community services have no dedicated resource for ongoing experimentation. The status quo is reinforced by funding & accountabilities oriented towards service delivery, not system disruption. Indeed, where most private sector companies invest in future products and services, social organizations do not have a similar R&D function.
Grounded Space was our response to learning from the Fifth Space. While Fifth Space provided 20% time to 30 frontline workers to generate new service models with families and individuals, at the end of our initial six-months, frontline workers returned to their day jobs and we struggled to sustain experimental culture or practice. Grounded Space was our attempt to shift the focus from individual staff roles to organizational systems and structures.
Research and impact
We looked to literature on organizational learning, systems change, and implementation science, recognizing we needed to shift both staff behaviors and the conditions giving rise to those behaviors. That led us to adapt Dr. Susan Michie's Capability-Opportunity-Motivation framework, adding five structural elements: values & beliefs, roles & identity, leadership & power, norms & routines, policies & resource flows.
To enable more experimental behaviour, not only did we need to provide opportunities to experiment and build individual capability and motivation to take up those opportunities, we also needed to make visible the values, identities, power dynamics, routines, and policies that helped or hindered experimentation to take hold.
Modeling and rehearsal, bridging social capital and barrier busting were the primary mechanisms of change we built into the design of Grounded Space.
Modeling and rehearsing
We learn by doing. Grounded Space offered experiential learning through sprints, coaching, design support and focused feedback.
Bridging social capital
Making things happen in organizations requires access to power holders and influencers. Grounded Space brought frontline workers, supervisors and managers together in one structure to build relationships and trust (the basis of social capital).
Barrier busting
Enabling change to stick means reckoning with the protocols, practices, and mindsets that keep problems stuck. Grounded Space offered participants a language to identify barriers, plus gave explicit permission and authority to address the little and big things getting in the way of experimentation.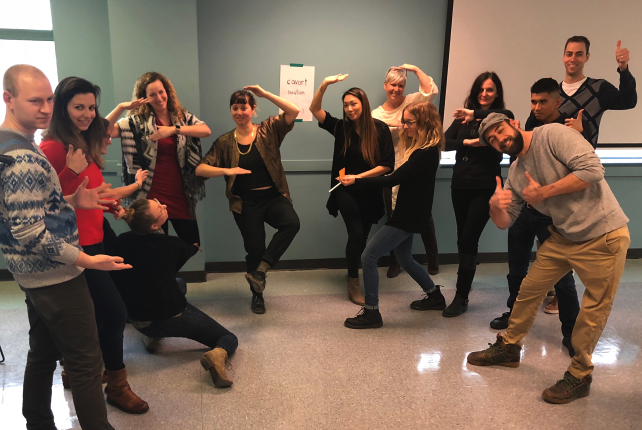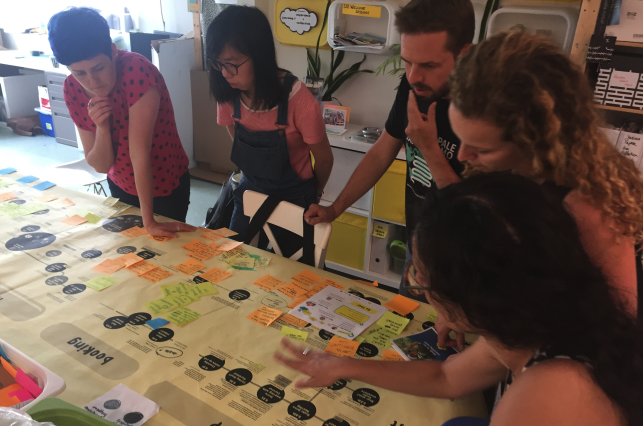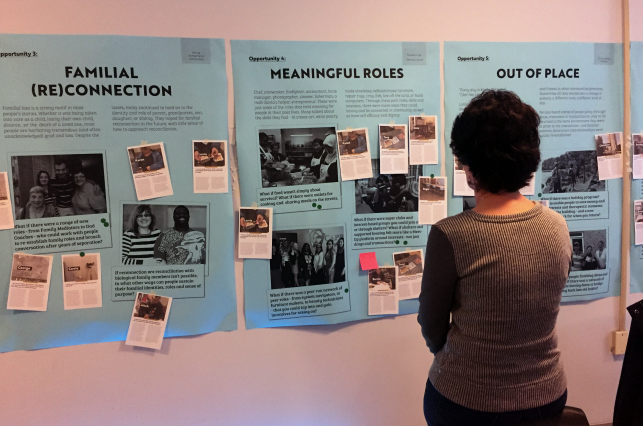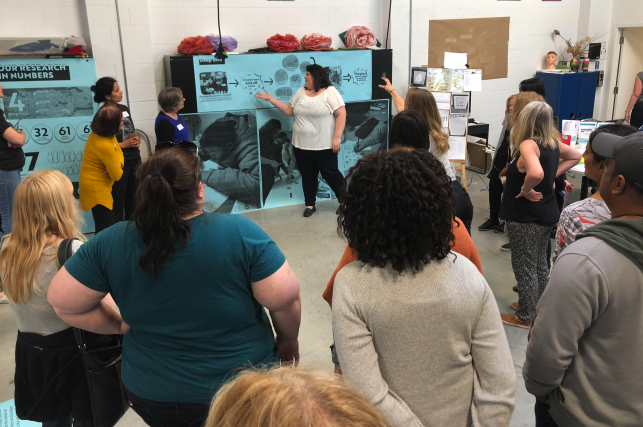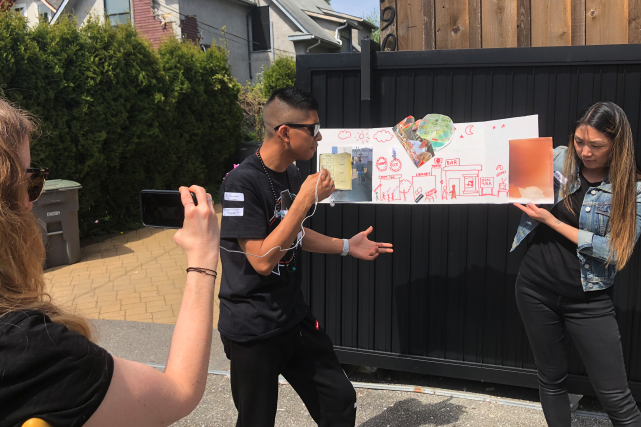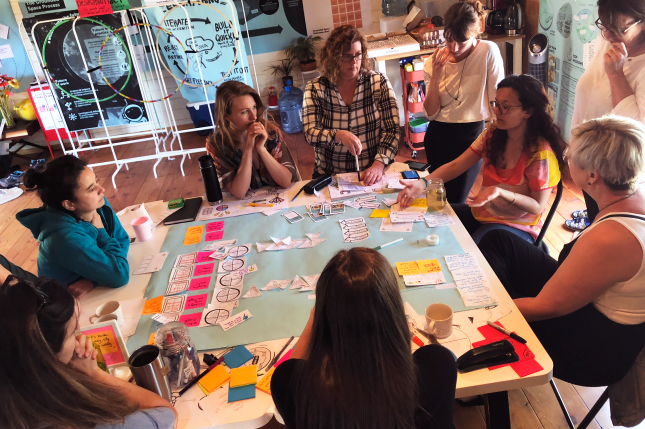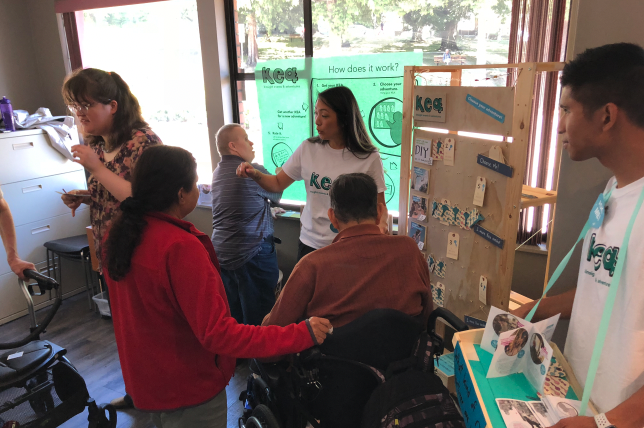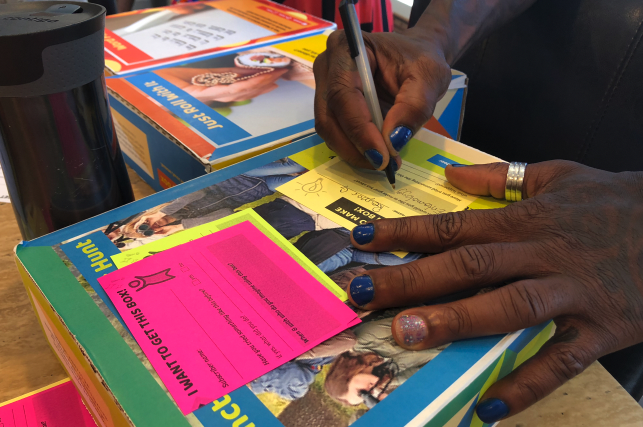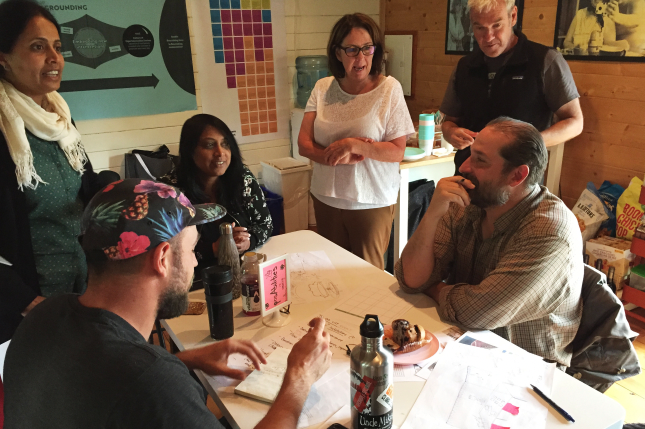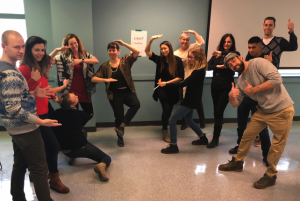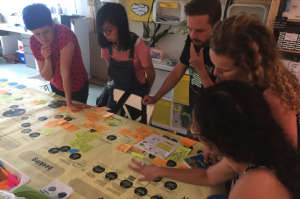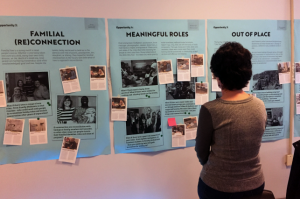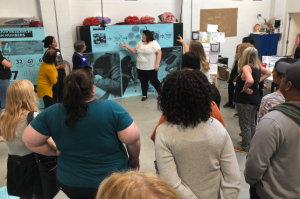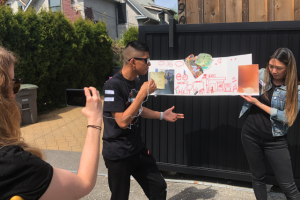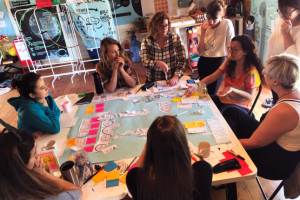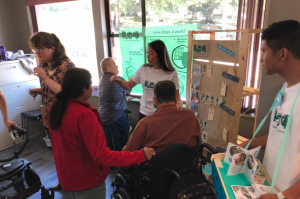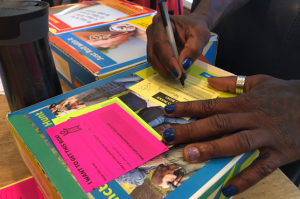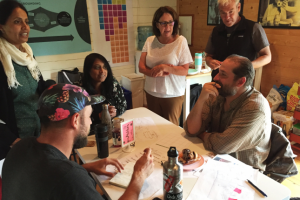 Results
We ran Grounded Space over two years, engaging close to 200 people in Open Events, collaborating with four organizations to do Quick Dives, and working with four organizations to do Deep Dives. This led to the design and testing of three new service delivery models, one of which, Meraki, continues.
Were we able to build permanent social service capacity to experiment with and re-invent the future?
Our conclusion? Yes, it is possible to build social service capacity to experiment –but it's not always clear, for what? We wanted to create a model that brought together ends and means; that positioned Research & Development as a means to a bigger end: a future welfare state predicated on human flourishing. And yet, all too quickly, bringing R&D into organizations became the focus. Frustrated by the lack of stickiness of prior solutions, we sought to identify the organizational conditions for solutions to take root and grow. But by taking the organization as our primary setting, and using an overly structured set of research tools to understand organizational dynamics, we found ourselves entrenched in the very systems, processes and protocols we were seeking to disrupt.
It's not that this isn't a fruitful space for change. There is plenty to be done to improve the efficiency and effectiveness of human resourcing, service delivery, accountability and funding. And yet, by taking the managerial paradigm as a given and operating within its purview, we weren't able to gain enough critical distance to come up with future practice underpinned by alternative assumptions and values. We weren't able to fully occupy that transitional space between best and next practice.
Team and partners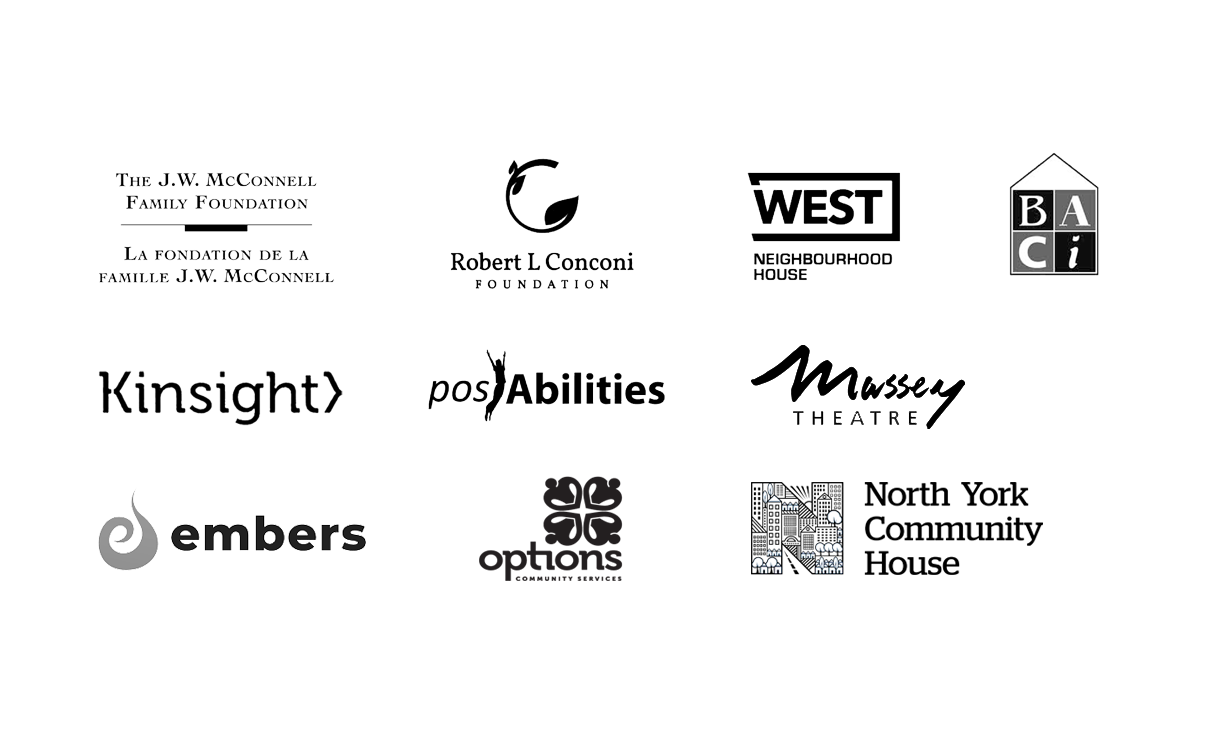 The McConnell Family Foundation and Conconi Family Foundation wonderfully supported Grounded Space over two years.
For our Deep Dives, we collaborated with West Neighbourhood House, Burnaby Association for Community Inclusion, Kinsight and posAbilities.
For our Quick Dives, we collaborated with Massey Theatre, Embers Eastside Works, Options Community Services, and North York Community House.
The tireless team behind the scenes included designers Jonas Piet, Valentina Branada, Melanie Camman and Marie-Eve Belanger along with social scientists Sarah Schulman, Daniela Kraemer, Natalie Napier and key advisors Maggie Vilvang and Jennifer Charlesworth.