Grounded Space – Year 2 Report.pdf
pdf ⋅ 16 MB
Download
We've been working with the delivery arm of the welfare state — with the organizations who provide social services to people — to help them function a little more like trampolines. Together, we've been imagining what support systems look like that resource people to bounce-up and forwards in their lives.
Grounded Space has been our vehicle for re-imagining. As Canada's first collective of social and community organizations dedicated to ongoing Research & Development, Grounded Space builds teams to do research, ideation, prototyping, and implementation. And because pilots and one-off innovation projects haven't moved us from the welfare state of the past to the welfare state of the future, we've been trying to seed a culture of experimentation that constantly churns out new models designed with and for Fred, Mark, Billie, Tracey and Alisa.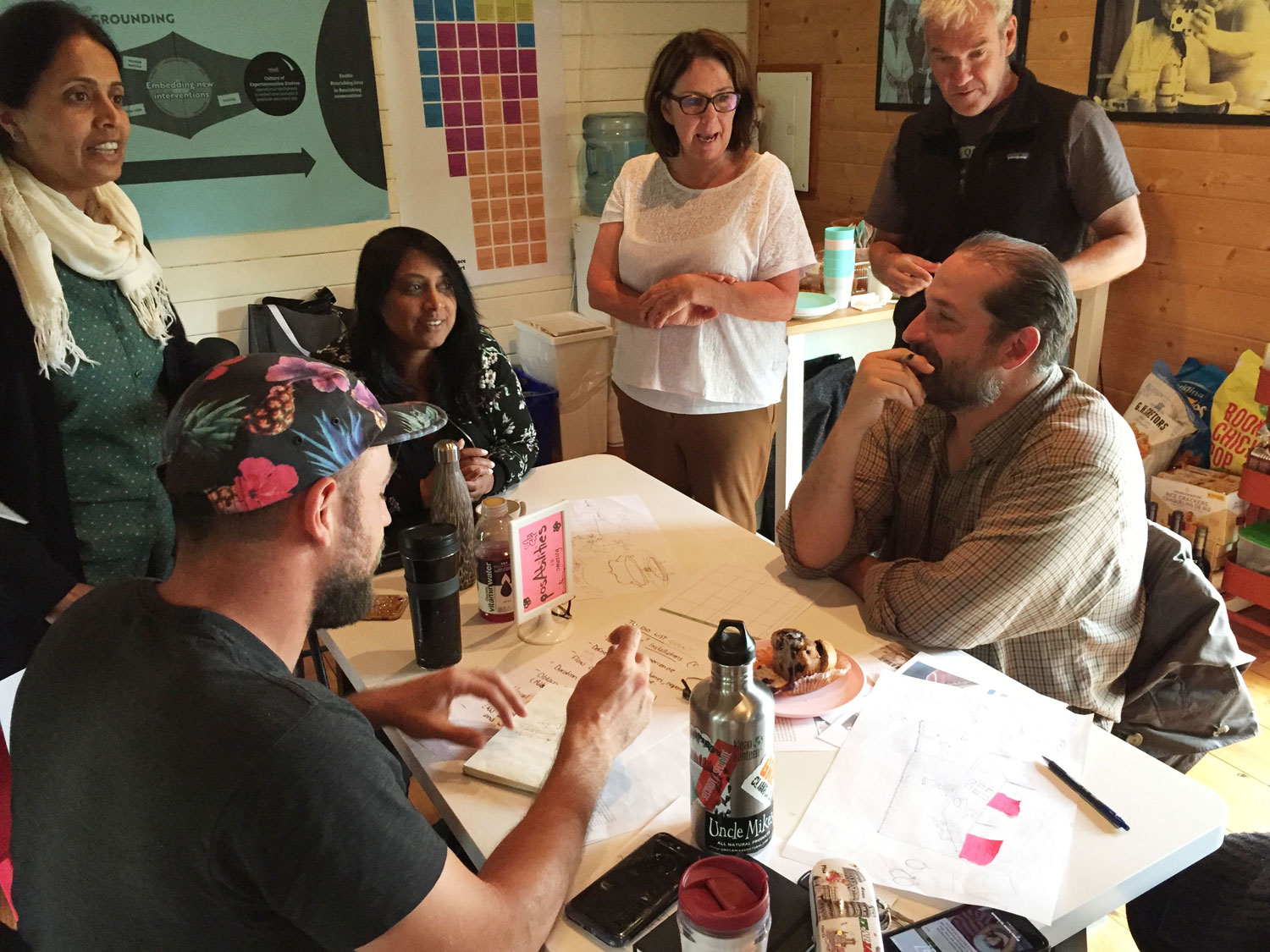 In this publication, we look back at two years of Grounded Space: our ambition, process, products, results and reflections — all of which was made possible by the generous support of the Conconi and McConnell Foundations. We want to share the learning widely and leverage this experiment to do more purposeful Social Research & Development across Canada and the world.
Indeed, we're now experimenting with Grounded Space 2.0, which harvests many of the lessons learned from our first experiment, and is charting new emotional terrain in the refugee and immigration space.
So, how do our lessons compare to yours? Get in touch with your thoughts: [email protected]