We're a social design organization that makes human services more human.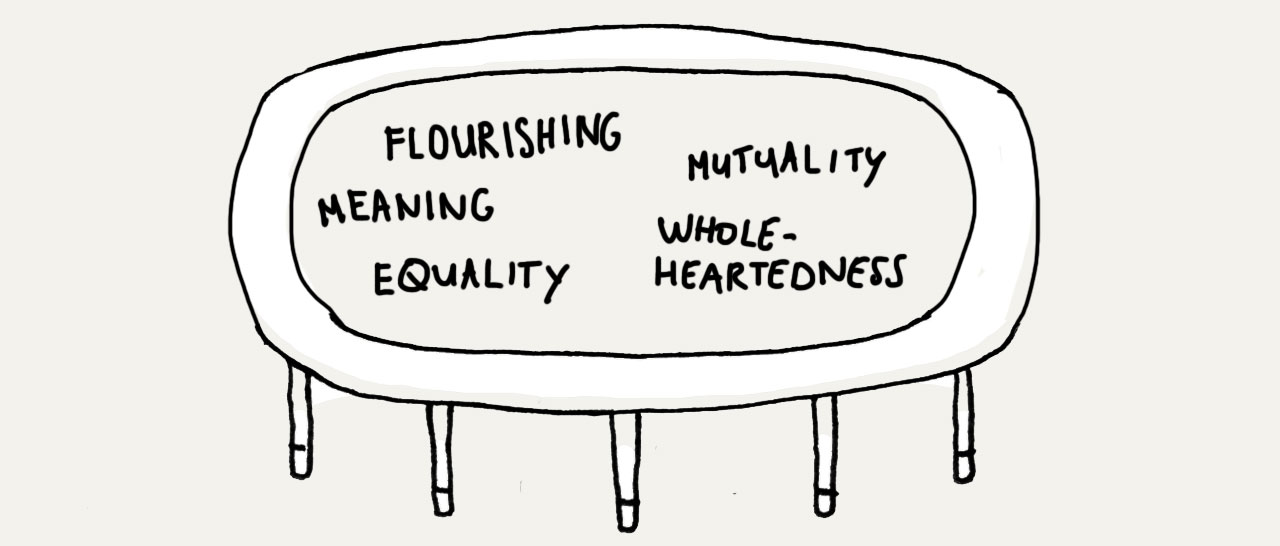 We value flourishing
Enabling people to use, develop, and enjoy their capabilities over time and through life transitions.
We value mutuality
Nurturing connections that make people feel listened to, understood, and cared for – rather than invisible or ashamed.
We value meaning
Elevating meaning, purpose, and beauty to needs as important as food, shelter & safety.
We value whole-heartedness
Embracing that we don't hold all the answers, and having the courage to ask critical questions and challenge long-held assumptions.
We value equity
Providing people most on the margins access to the resources required for flourishing, and seeing those resources as generative rather than scarce.

We believe social systems supporting these values would work more like trampolines and less like safety nets.
They would:
Raise staid expectations and lowest common denominators.
Increase people's sense of purpose and control.
Remove shame & stigma and embrace resilience.
Meaningfully activate informal resources and relationships.
Mirror a culture of risk-taking & growth versus risk aversion & stuckness.
Our theory of change
To get closer to there, we must shift behaviours of and relationships between leaders, managers, staff, end users, families, and community. Here's what we seek to shape:
Leaders and system players are actively listening, taking cues from the bottom-up, re-calibrating power, and modeling an inquiry led culture.
Managers and leaders are embracing new ways of knowing and not knowing, have fresh ways to understand what is happening on-the-ground, and imagining what could be different.
Staff and end users are redefining their roles, making joint decisions, and interacting in more reciprocal ways.
End users and community members are actively swapping their talents, supporting one another, and doing less othering.
The question, of course, is how to shift these behaviours? Here we're drawing on foundational change theory: Prochaska's transtheoretical model of change. That's a theory that says people cycle through five stages of change: precontemplation, contemplation, planning, action, and sustaining. The activities we do are designed to propel people and organizations from one stage to the next. Here's how: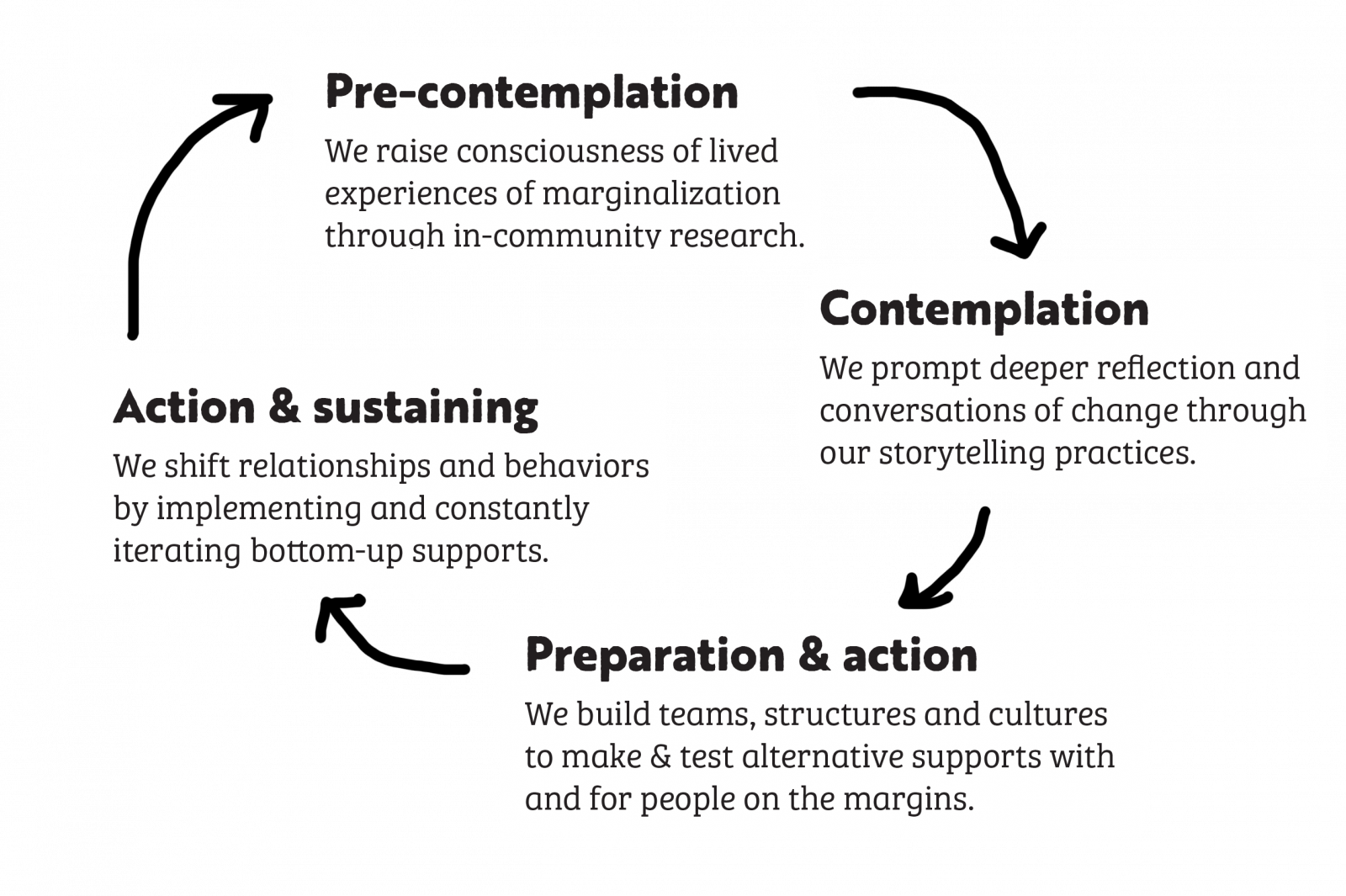 Our origins
Two-parts idealism and one-part pragmatism
We set-up shop in The Netherlands in 2013 and worked with women in a domestic violence shelter to re-imagine community supports. But, we couldn't get traction. The social services we met weren't yet ready for disruption. We certainly were.
Our impatience was growing. Since 2007, we had worked with governments in Australia, New Zealand, the United States, and the United Kingdom to co-design solutions with older people, families in crisis, new mothers, and young people not in school. Despite heaps of promising prototypes, we'd never managed to unlock resources within the system to  sustain those solutions – let alone prompt practice change from the inside-out and bottom-up. Truth be told, we often sparked resistance, resentment, and conflict.
In 2014, we were invited to Canada to share our approach.
And, we fell in love. We met leaders within the social sector asking the same self-critical questions and willing to re-allocate resources.
Soon, we were packing our bags and moving into a social housing complex in Burnaby, British Columbia to understand the realities of people with developmental disabilities and then to a busy drop-in centre in Toronto, Ontario to document the experiences of street-involved adults. We found social service leaders to be a pivotal lever up to government funders and down to people in communities.
Our frustration with one-off innovation projects and outside-in approaches to change informed one of our biggest experiments, Grounded Space. Thanks to the Conconi and McConnell Family Foundations, we had two years to test whether building R&D capacity within social service organizations might get us closer to grounded change. You can read two years of learning here. One of our enduring lessons is how easy it is to fall into supporting organizational versus cultural and systems change. In 2020-21, we have a renewed focus on shifting culture through collecting, visualizing, and aggregating stories of what is and what could be.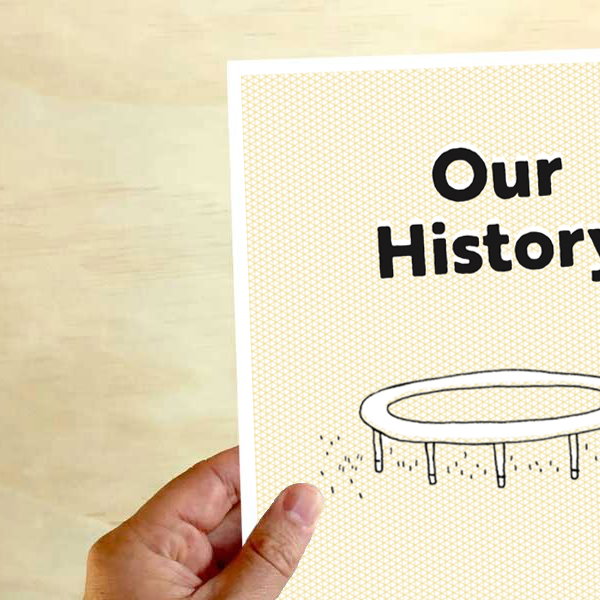 Our History
Read a summary of our key partners, projects, and hypotheses, 2014-2020.
Past work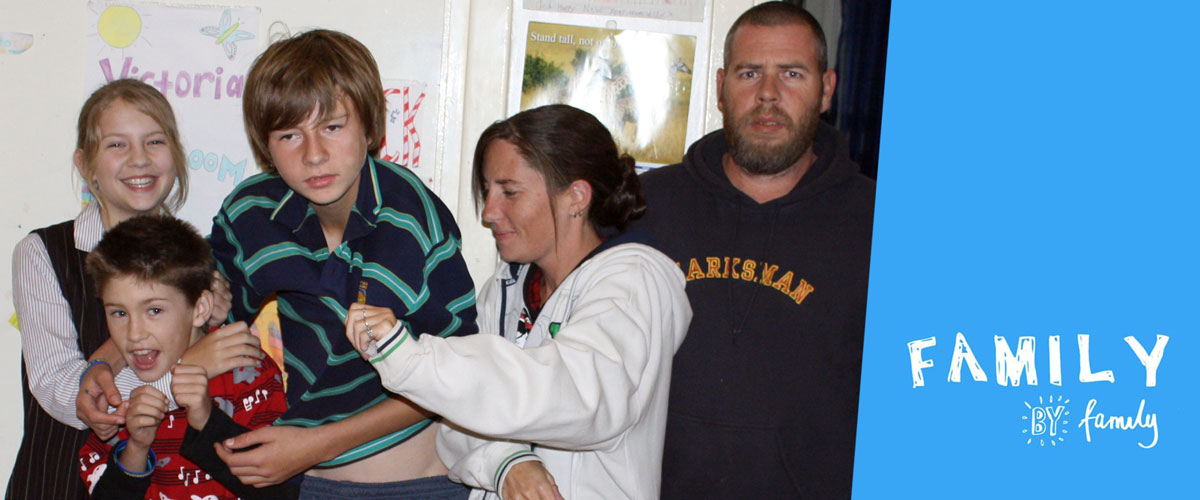 Family by Family is a matching platform for families in contact with the child protection system. Sarah co-lead the research & development at TACSI. The model spreads across Australia. Photo: TACSI (2014)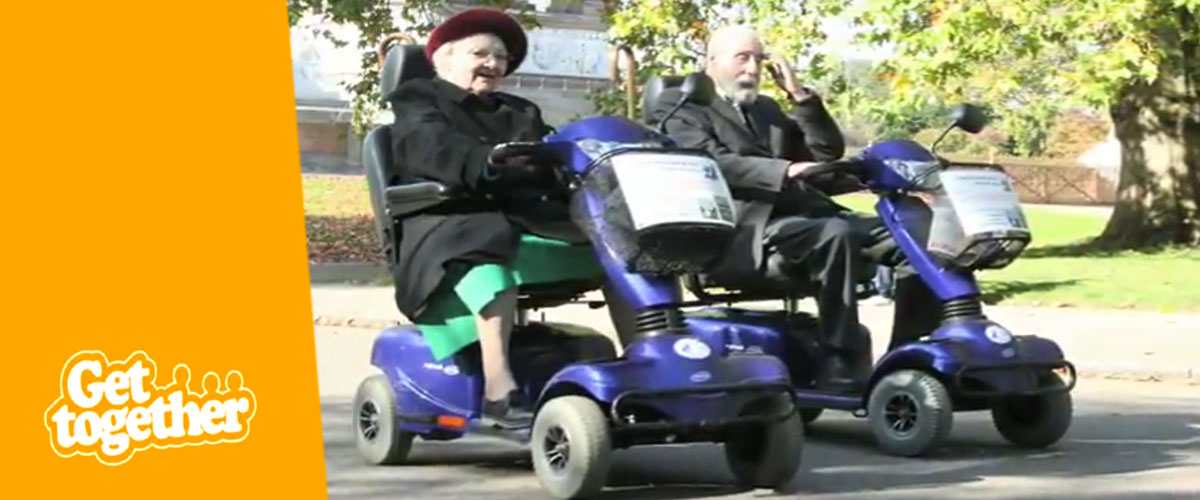 Get Together addresses social isolation among older people using a familiar technology: the telephone. Jonas co-designed a social network with phone meetings and activities around shared interests. Participle (2009)
Loops connects young people to individuals and groups in the community to do experiences to widen or deepen their interests and connections. Participle (2008).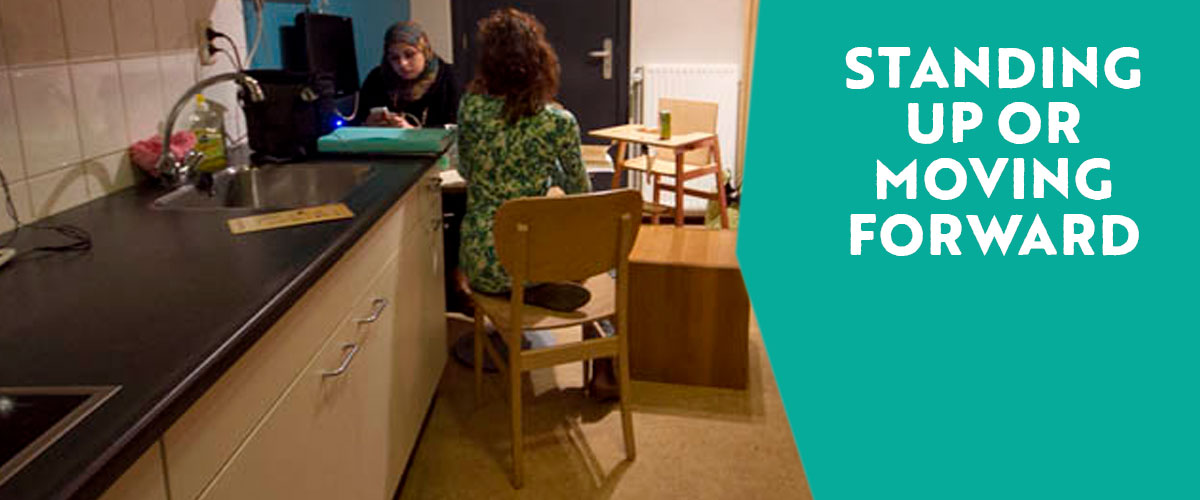 Standing up or Moving Forward presented ideas for flourishing,  co-designed with women in a domestic violence shelter in Apeldoorn (Netherlands). In partnership with Kennisland (2013)
Our business model
InWithForward is a social mission business. We operate as long-term partners, rather than consultants. That means we set-up formal partnerships with social service organizations and share the risks and rewards of the work. Funding for the work comes from agencies, foundations, and government agencies. While we do not have non-profit status, our social service partners do.
Here's our business deets:
GST #: 8267 19585 RT0001
Official postal address (also our visiting address):
708 East Hastings Street
Vancouver, BC V6A 1R5
Our team
We think opposites attract. That's why we are a team of creative makers, analytic thinkers, and thoughtful coaches. Between us we've got life experience as executive directors, assistant deputy ministers, party clowns, instructors, engineers, graphic designers, anthropologists, and community organizers. What unites us is an urgent desire to bring beauty and meaning together.
Our partners
InWithForward doesn't act alone. We are curating a growing creative community of social service providers and funders. Join us.
Land acknowledgment
We humbly co-create from the ancestral and unceded (stolen) territories of the Coast Salish people: the Sḵwx̱wú7mesh (Squamish), Stó:lō and Səl̓ílwətaʔ/Selilwitulh (Tsleil-Waututh), and xʷməθkʷəy̓əm (Musqueam) Nations. We acknowledge that White supremacist logics — starting with the Doctrine of Discovery in 1493, which legitimized the expropriation and erasure of Indigenous lands and ways of life — are deeply encoded in our institutions and interactions, which we are a part of, and seek to dismantle.