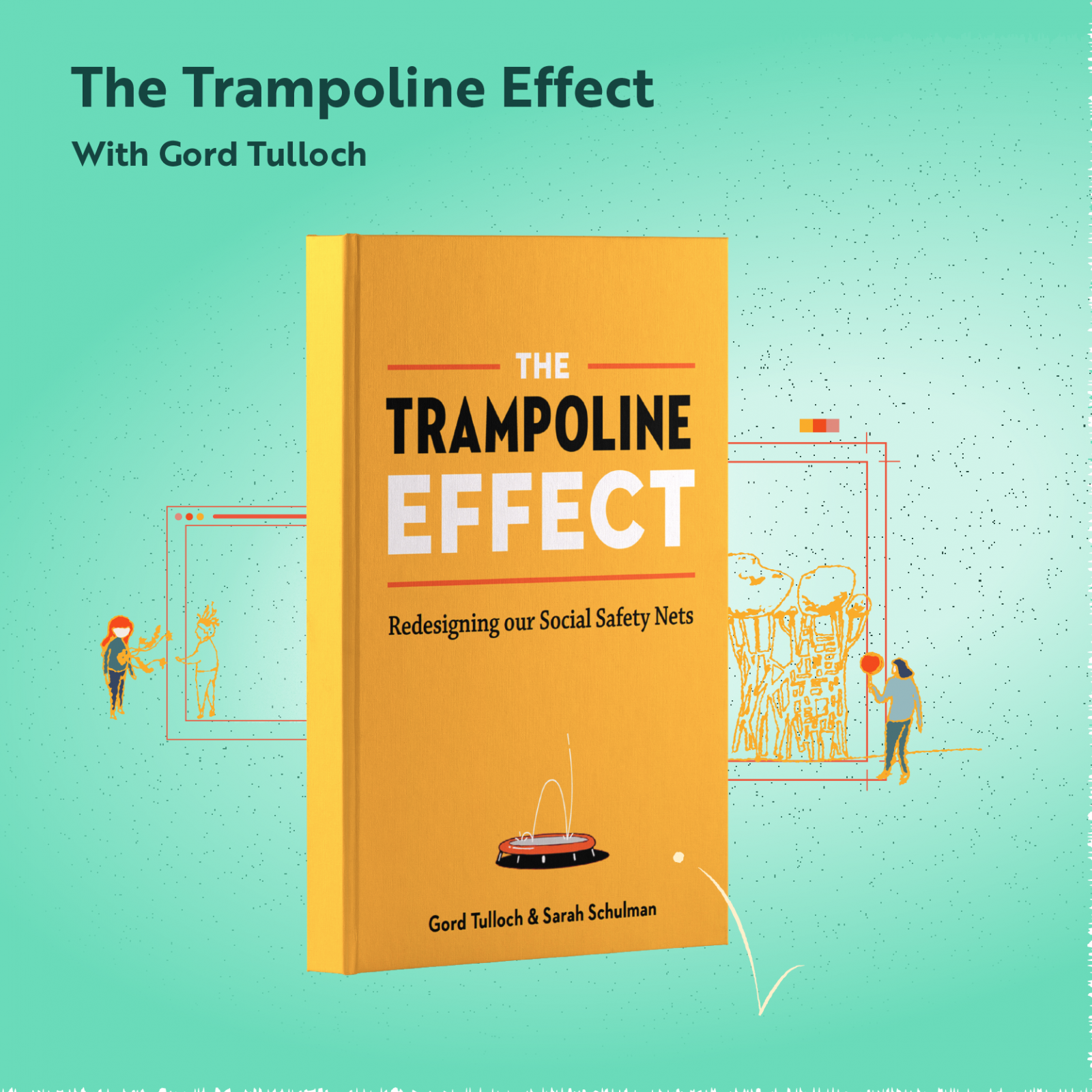 What it is: A book. A hold-in-your hands, put-on-your bookshelf book, co-written by Sarah Schulman and Gord Tulloch, introducing twelve stretches to move lives, communities and systems closer to flourishing.
How to access: Head to the Trampoline Effect website for details on where to purchase, along with workshops and offers!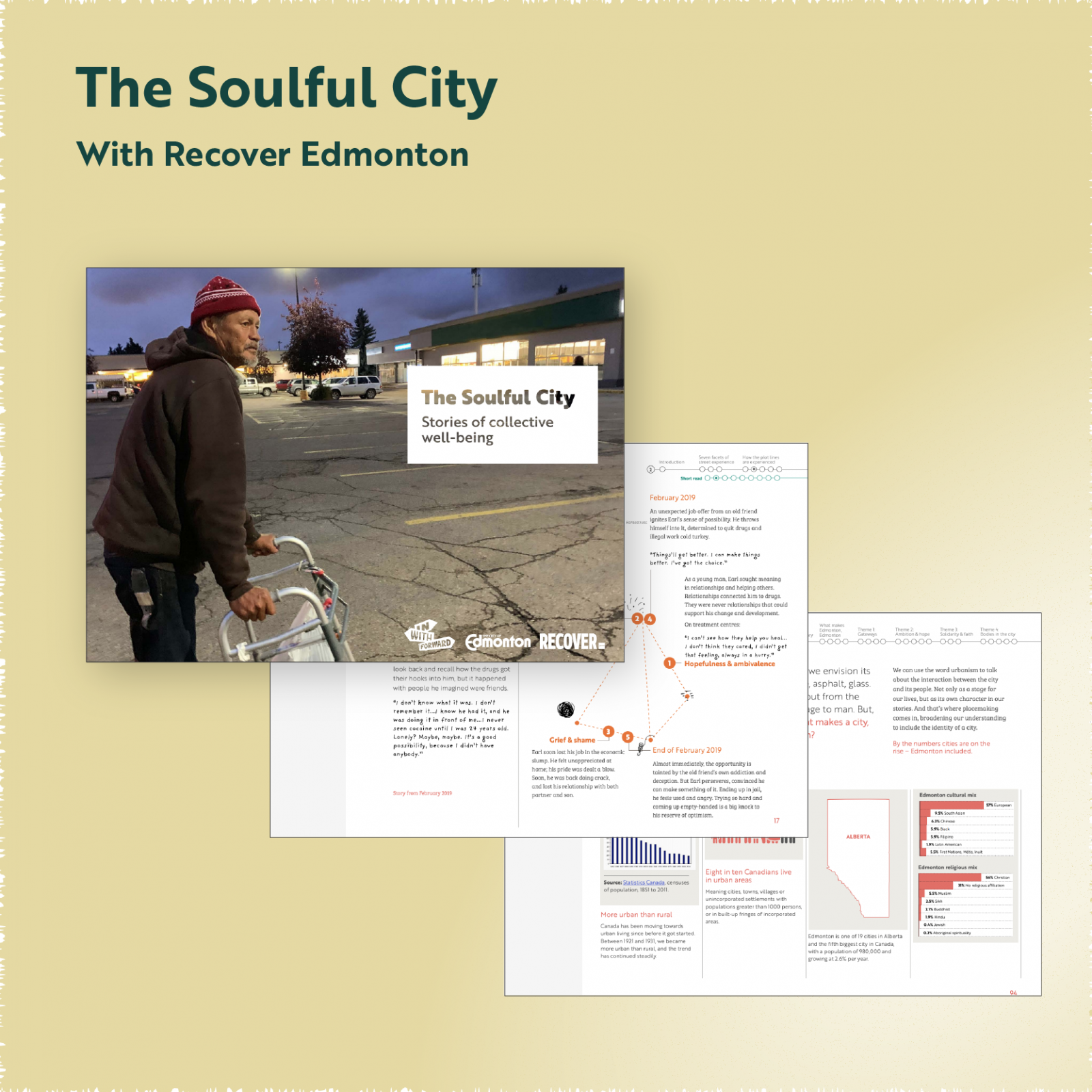 What it is: An interactive PDF, bringing together original ethnographic research with 3000+ years of Eastern, Western and Indigenous history, to tell the story of urban wellbeing. Download the 'wellbeing as connection' framework, developed with the City of Edmonton's Recover team, a deck of playing cards on the good life, and other resources.
How to access: Browse the Soulful City here.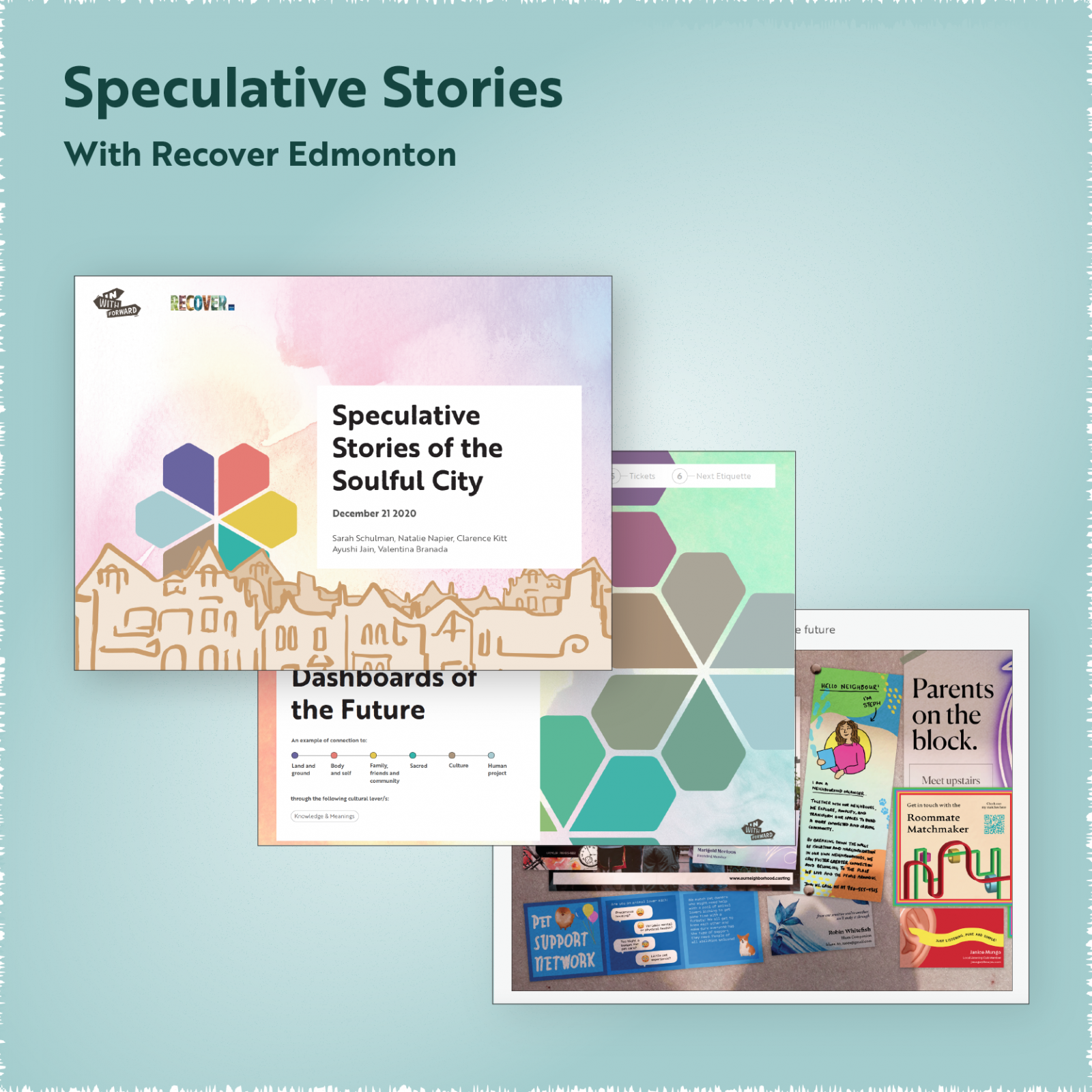 What it is: What does a city look like that fully embraces wellbeing as connection to land, culture, self, body, family, friends, community, the human project, and the sacred? In partnership with the Recover team, we've visualized Edmonton in the year 2030, blending speculative fiction writing with design provocations, to spark deeper dialogue and lateral imaginings.
How to access: Peruse six artefacts of the future on our website in the coming weeks!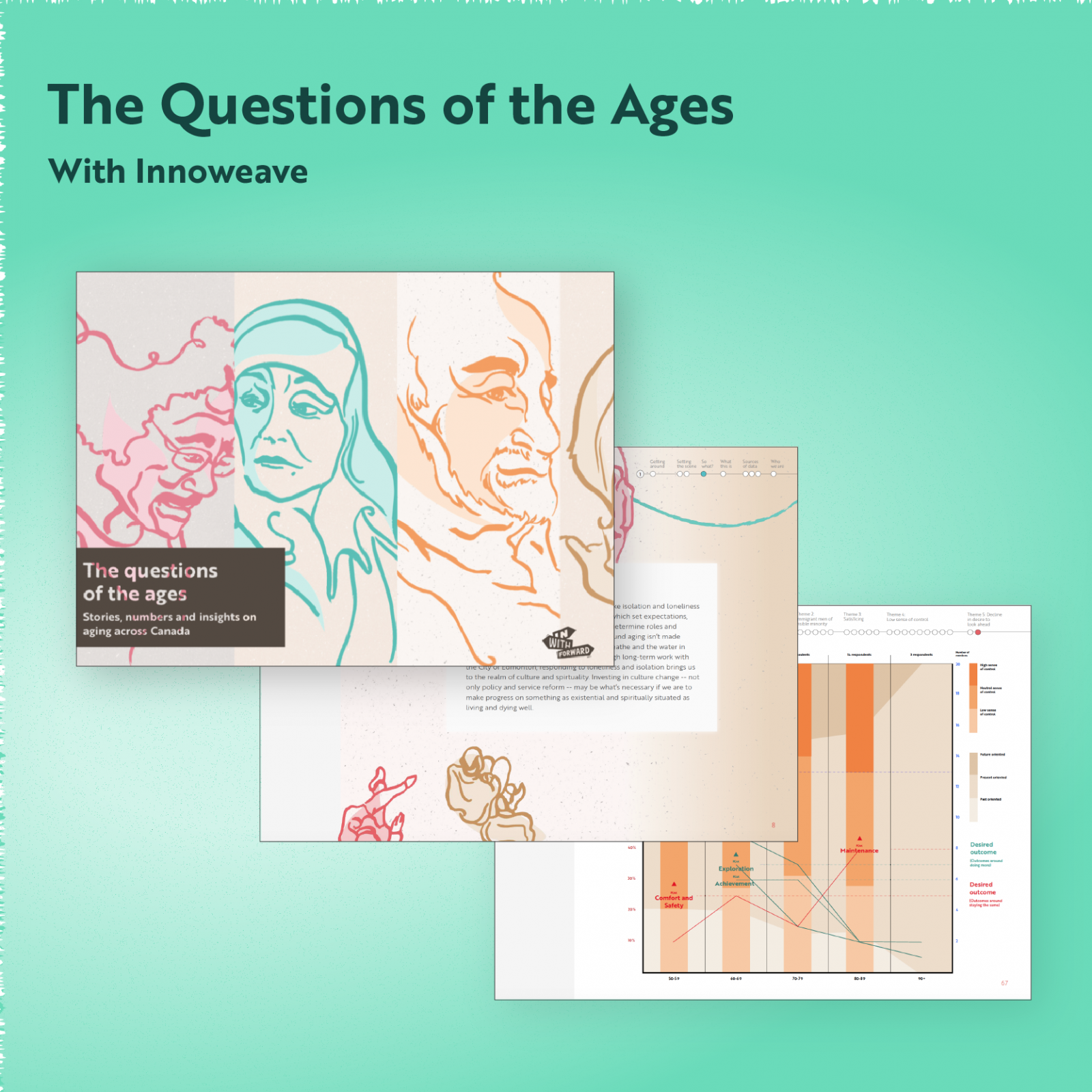 What it is: For all the talk about social isolation and loneliness, what is the experience of isolation and loneliness? Thanks to the support of Innoweave, we've aggregated 113 ethnographies of older adults across Canada to dig into what it means to live, age and die well. Spoiler alert: culture matters.
How to access: Check out the data story here.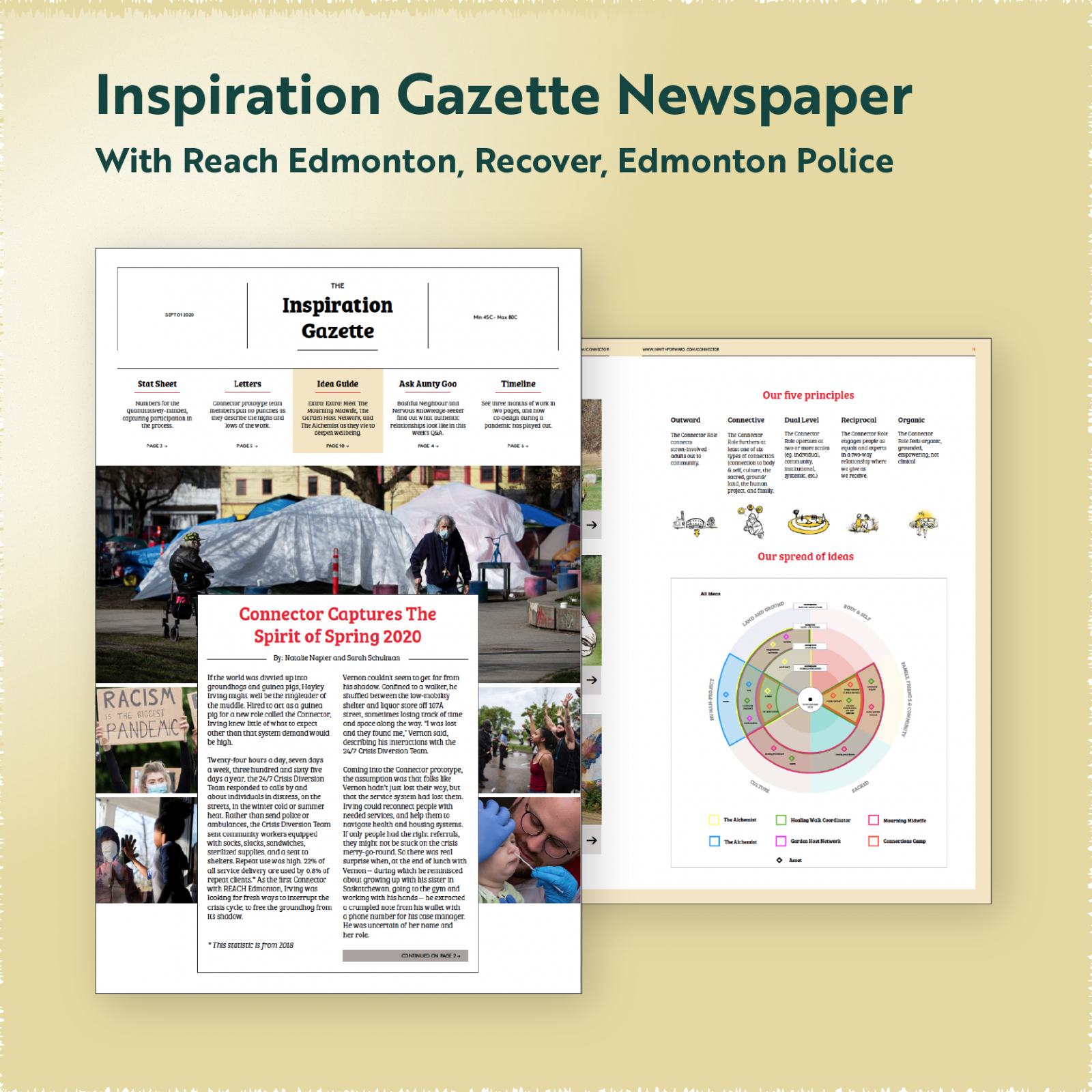 What it is: Extra! Extra! Read all about it! We released a newspaper, with our Reach Edmonton team, investigating three big ideas for reframing vulnerability and sparking connection. Rather than design another service linking street-involved adults to professionals, we're prototyping interactions that bring Edmontonians, on and off the streets, together to heal.
How to access: Read more about the prototype here.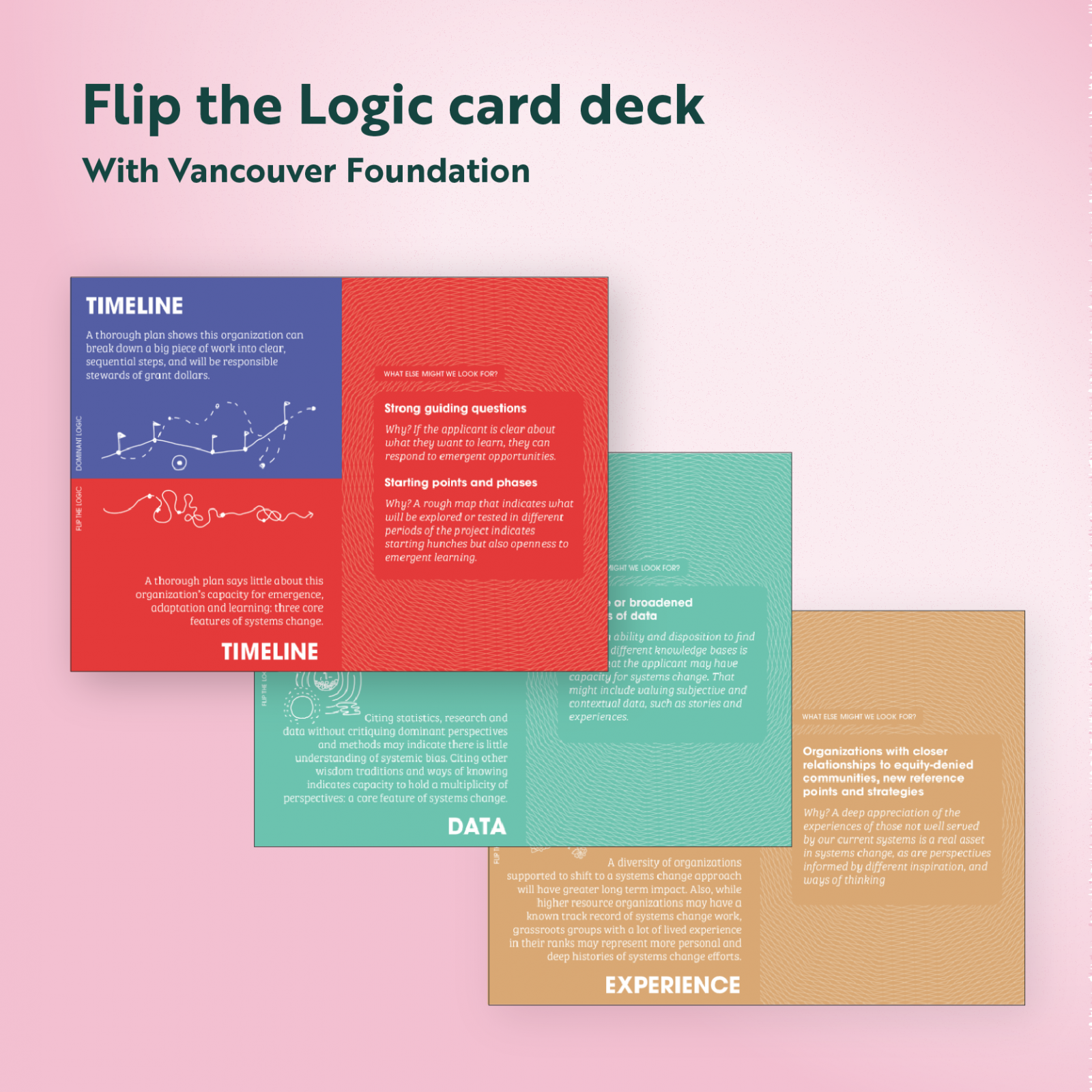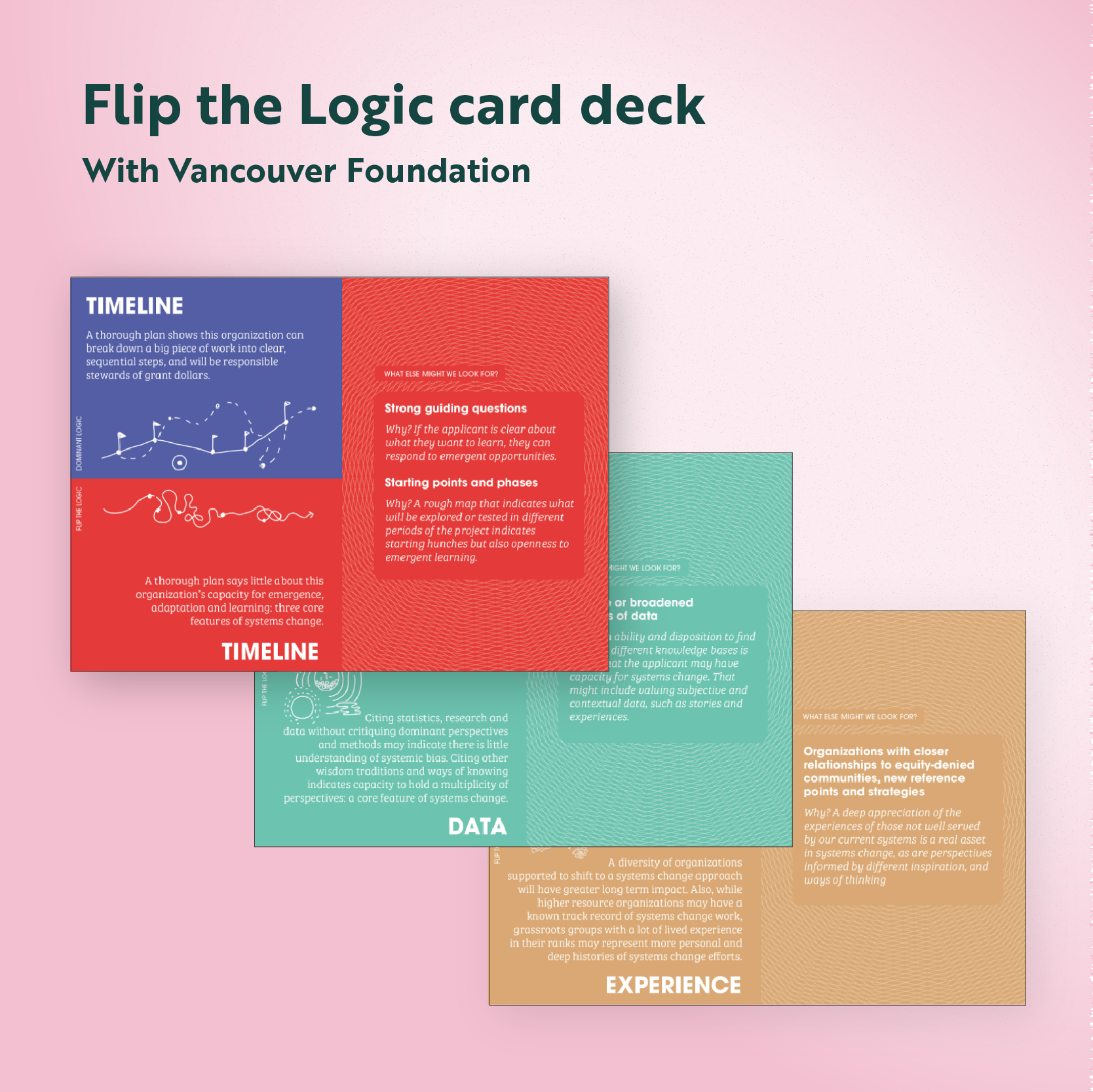 What it is: A report and deck of cards designed to make visible dominant and alternative grantmaking logics, created as part of our partnership with Vancouver Foundation. Two rounds of research with community groups and organizations, especially those who haven't been well-served by existing systems change granting streams, has helped us to ask a more incisive set of questions: what does it look like for a community foundation to name justice as core purpose?
How to access: Check out the report here. For project background, go here.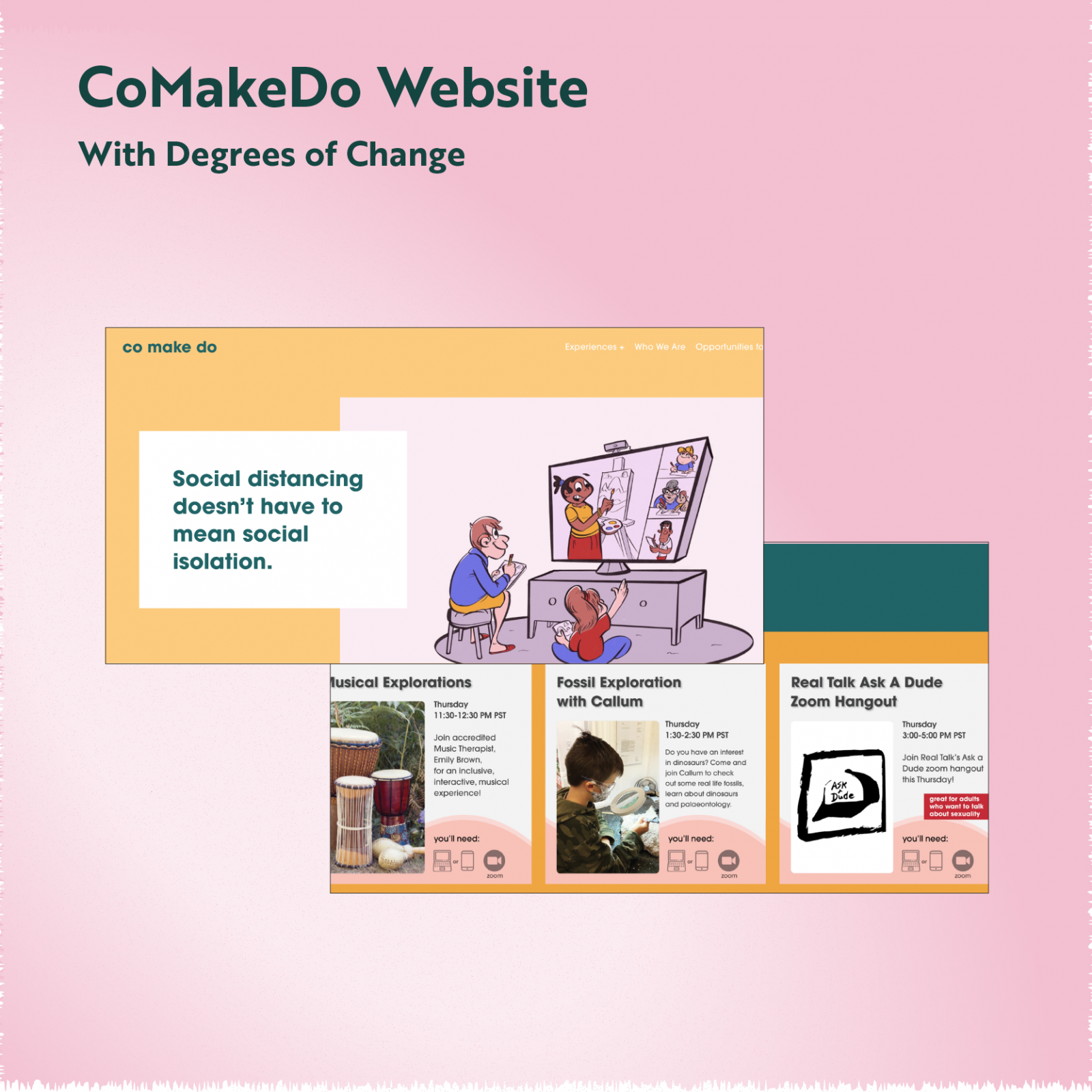 What it is: The latest addition to our suite of prototypes. Launched two-weeks into Covid, CoMakeDo brings a weekly menu of splendid virtual experiences to folks with and without disabilities, and includes a new set of peer roles like moderators.
How to access: Check out our CoMakeDo offerings here, and make sure to sign-up for the Zest, our weekly newsletter.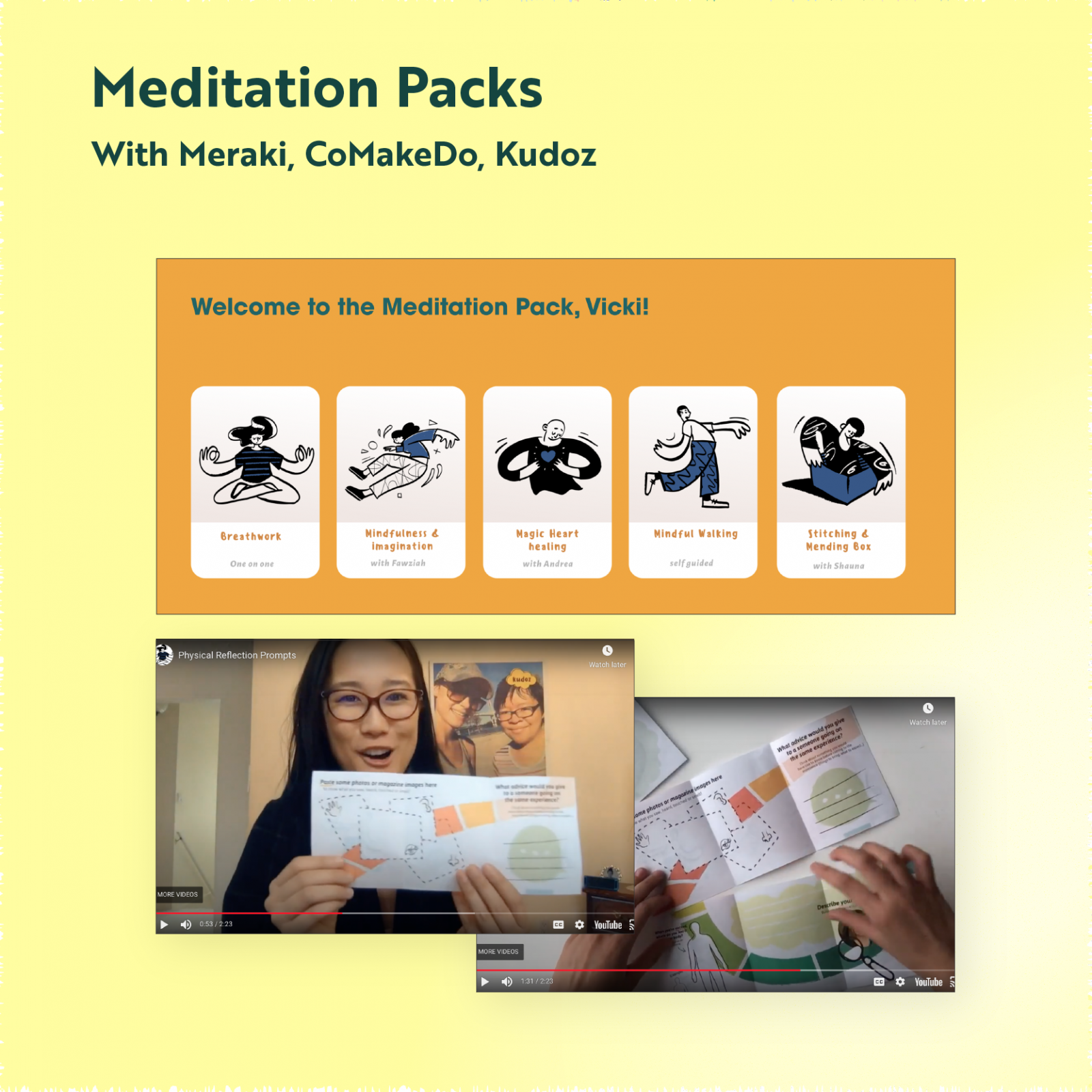 What it is: A lovely package of group, 1:1, and do-it-yourself box experiences on topics like meditation — bringing together heaps of learning on novelty, learning, choice, and reflection. Packs draw on the work of Meraki, Kudoz and CoMakeDo.
How to access: Take a breath and find out more about our first pack here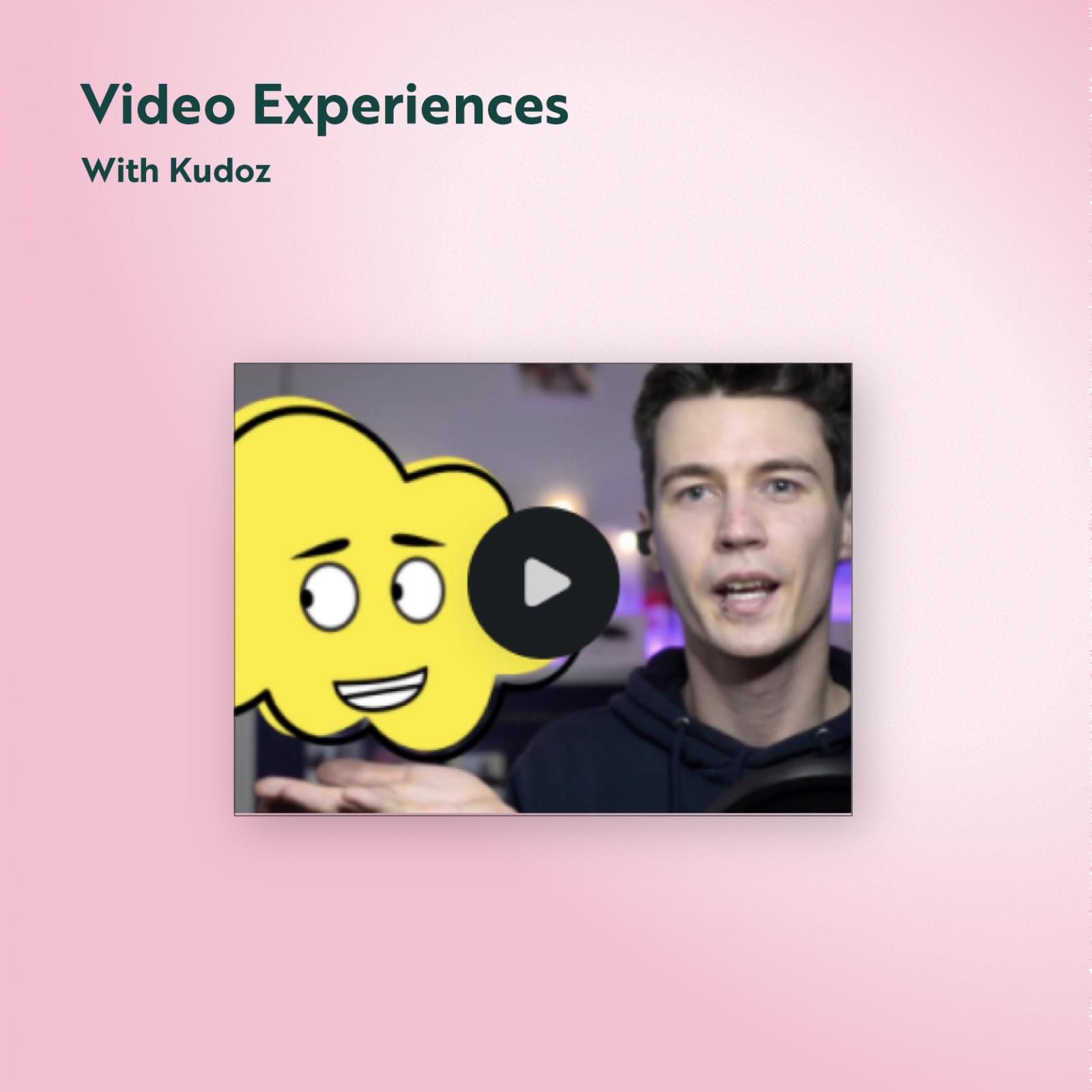 What it is: A classic pivot. When Covid hit, we needed to rethink in-person experiences, a mainstay of our Kudoz platform. So we launched interactive video experiences — on everything from making lip balm at home to learning French. Want to host something? Get in touch!
How to access: Surf online and video experiences here.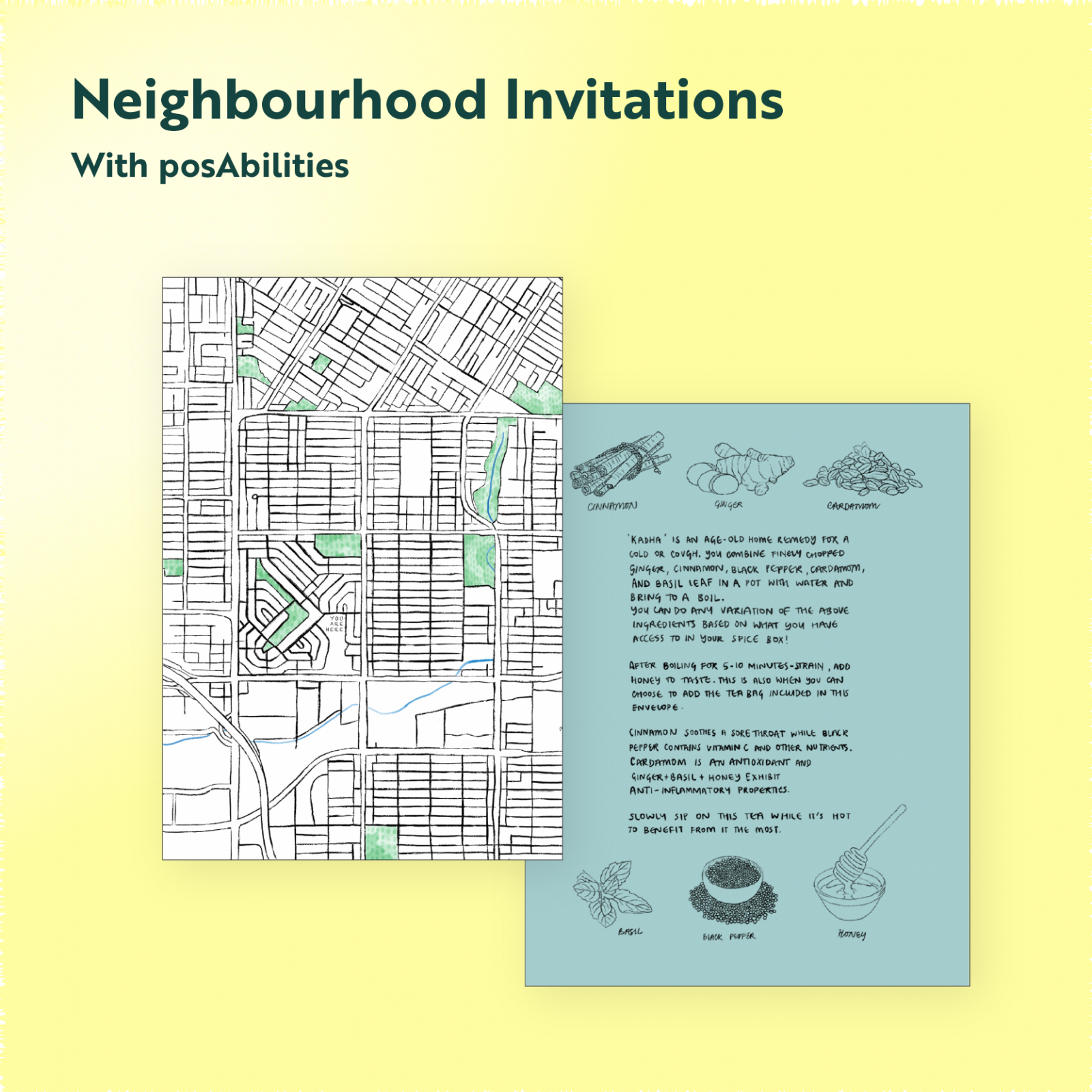 What it is: A heartfelt invitation. Together with our partner posAbilities, we're testing a new role, the Neighbourhood Organizer, and trying out 101+ interactions to redraw borders and boundaries between neighbours, bridge divides, and deepen our connections to place and each other. It all starts with a personal invitation.
How to access: Read about the prototype here!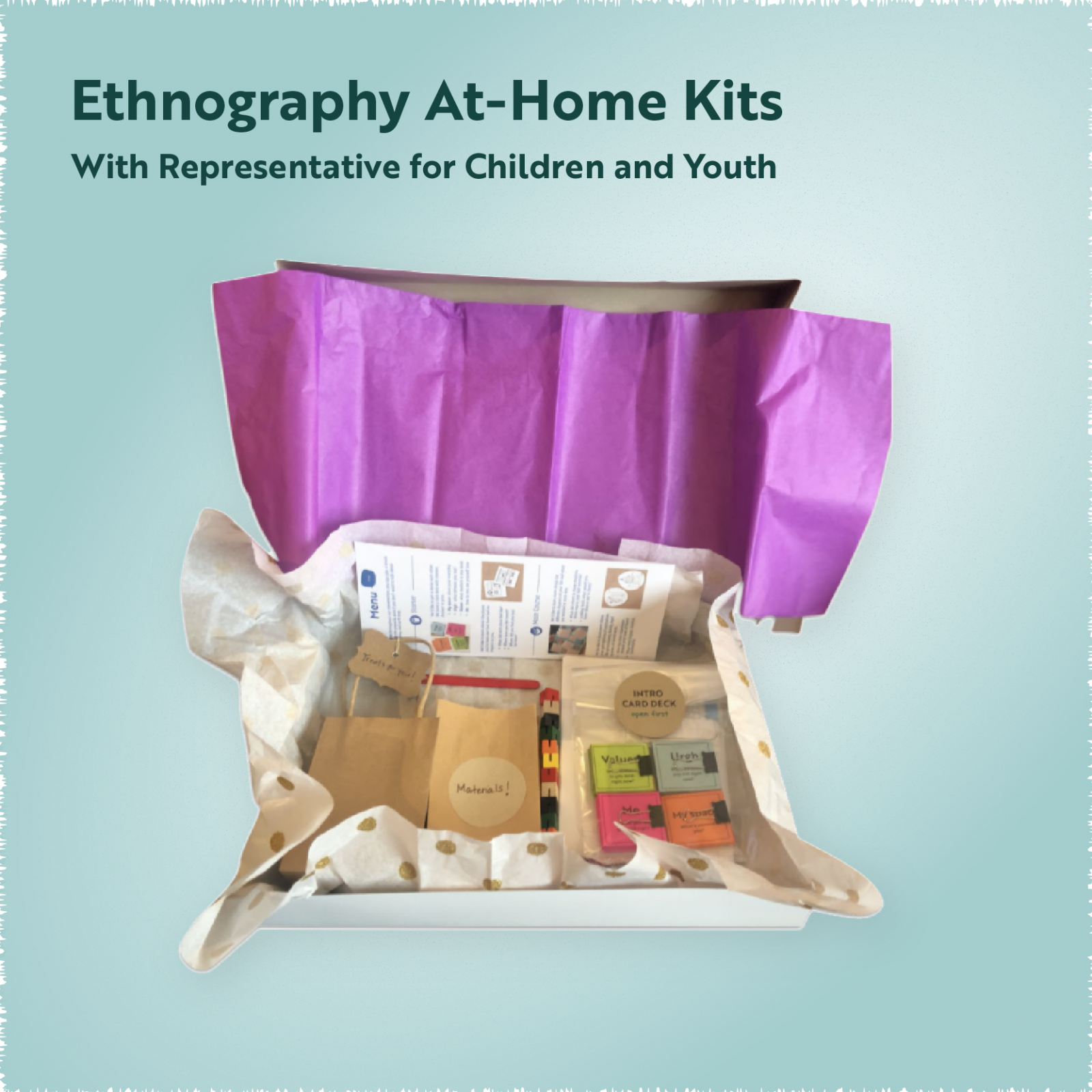 What it is: An ethnography kit designed to facilitate at-home discovery and conversation. Context is core to ethnography — so how do you glean insights about context when you're not actually sharing it with someone? That's the challenge we took on, as we began our latest ethnography project to document lived experiences of young people in the family court system, in collaboration with B.C.'s Representative for Children and Young People and two dynamic youth researchers.
How to access: Stay tuned. We'll be publishing more about our methods and insights over the next few months!