Meraki is a subscription-box service designed to prompt more moments of joy, creativity, connection, choice and agency between people with disabilities, their families, and support staff. Each box is co-developed with a Community Muse, and comes with thoughtfully curated exercises and materials that are conduits to new places and spaces, routines and relationships.

Component parts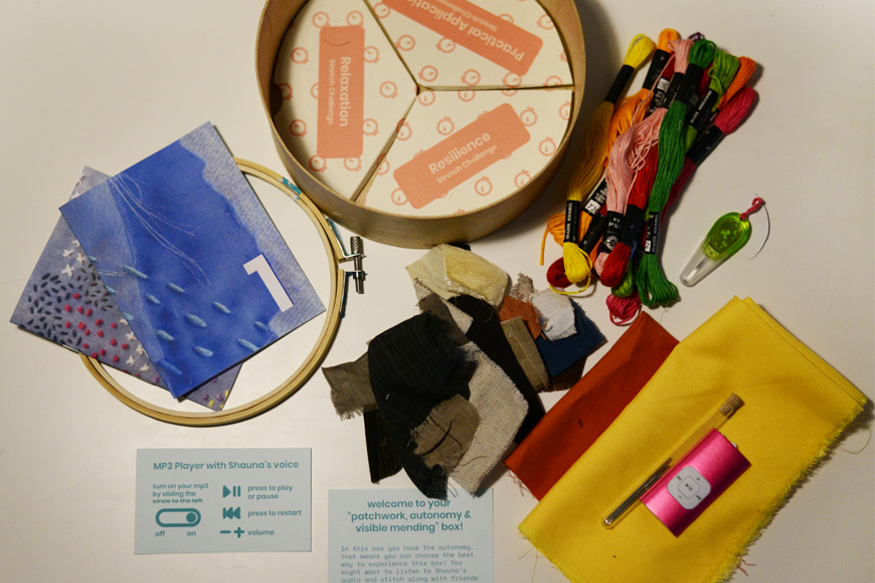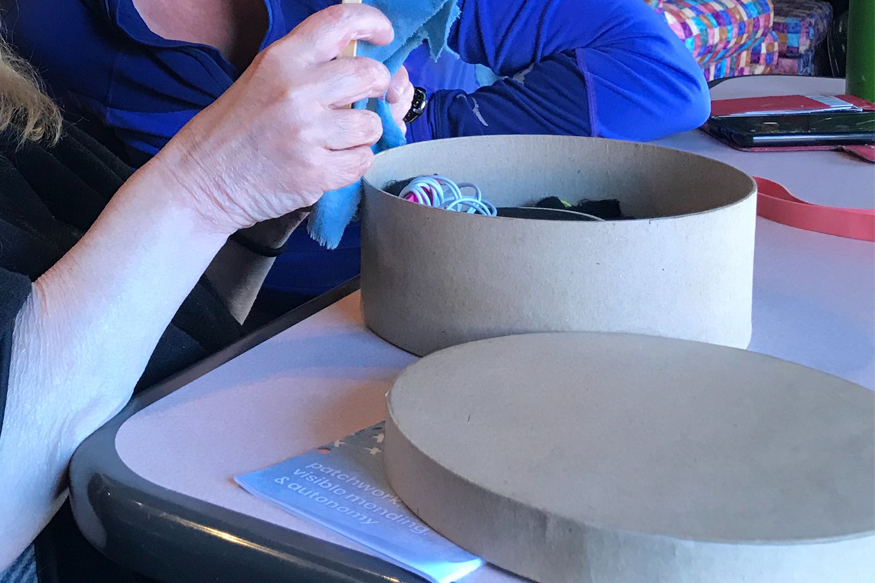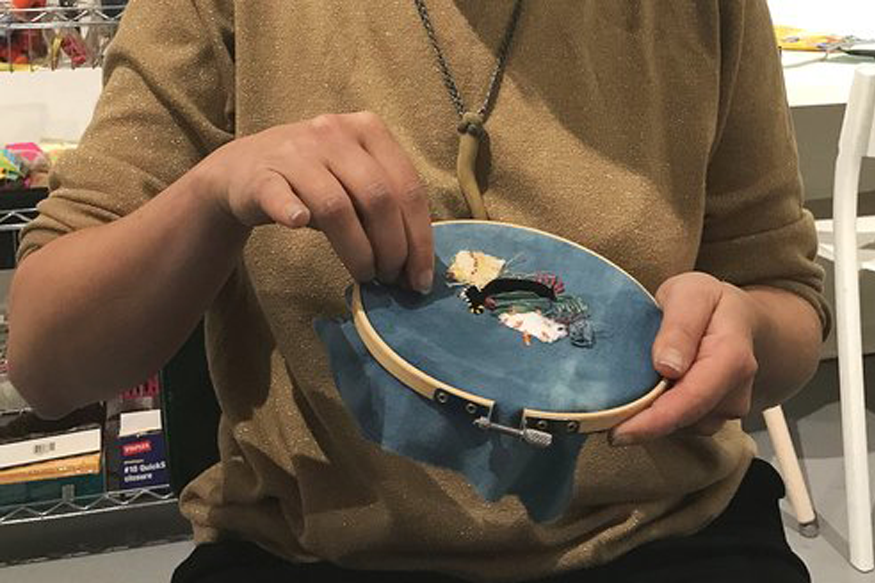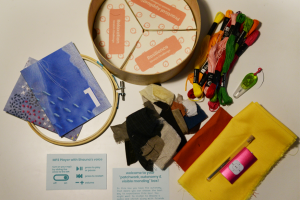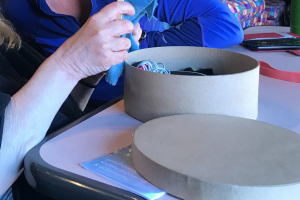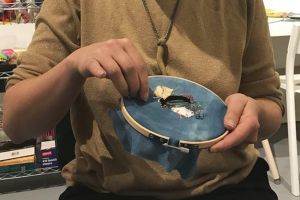 Meraki consists of:
A pedagogy: Meraki's subscription boxes introduce niche interests to people with developmental disabilities. By incorporating tactile materials, Meraki enables exploration through touch and learning by doing.
A set of tools:  Meraki comes with visual choice-making tools to build people's comfort to make decisions for themselves. Prompt cards and mini-boxes help people articulate their curiosities and preferences.
New roles: Boxes are inspired and developed by Meraki Muses: backyard enthusiasts, hobbyists, artists, entrepreneurs, anyone with a craft, passion or professional pursuit to share. Meraki Ambassadors are staff within disability services open to fresh ways of doing things, who demo boxes and use a Tupperware-style approach to inviting more people to try Meraki (the big idea: tapping into peers, not hierarchy!)
Stretch challenges: Boxes come up with a invitation to a related place, event or community practice. These opportunities gently bridge people to spaces (like museums and gardens) where we've established relationships and inclusive practices.
Co-learning scripts. The content and materials in a Meraki box are (hopefully) new for folks with disabilities and their supporters so everyone can be on equal footing as co-learners, rather than as teachers-students, workers-clients, or parents-children.
Pain points
Meraki comes from a year of research and learning alongside people with developmental disabilities and the staff who support them. Too many adults with disabilities were stuck in a rut, wedded to routines without opportunities for growth and development. Lots of folks told us they needed permission and financial resources to try new things and venture outside their comfort zones.
We wondered, how we might provide all the materials and permissions required to engage in novel and spontaneous experiences? What does it look like to empower support workers and people with developmental disabilities to take initiative and express their creative capacities?
Research & impact
Self determination theory underpins Meraki. For people to thrive, they need to feel they have choices (autonomy); feel connected without ulterior motives (relatedness); and feel challenged but capable (competence). Meraki creates more moments for people with disabilities to exercise choice, find authentic connection, and be challenged.
Desired outcomes include:
Positively disrupting routines
Progressively challenging people to step outside of their comfort zones
Facilitating agency
Uncovering insight into self and others
Sparking joy
The core change mechanisms at play in Meraki are:
Taster experiences
Meraki boxes expose people to new topics, passions, interests and places  so they can ask to do things and go places they didn't know existed.
Bridging social capital
Through Community Muses and stretch challenges, Meraki boxes broker people to communities of interest and physical spaces in the community.
Barrier busting
Meraki boxes are delivered to people's doorsteps and offer everything needed to engage in a novel pursuit, helping to overcome barriers like lack of time, money, transit, and expertise.
We are currently in the second season of prototyping Meraki, working with families directly to bring the boxes to them.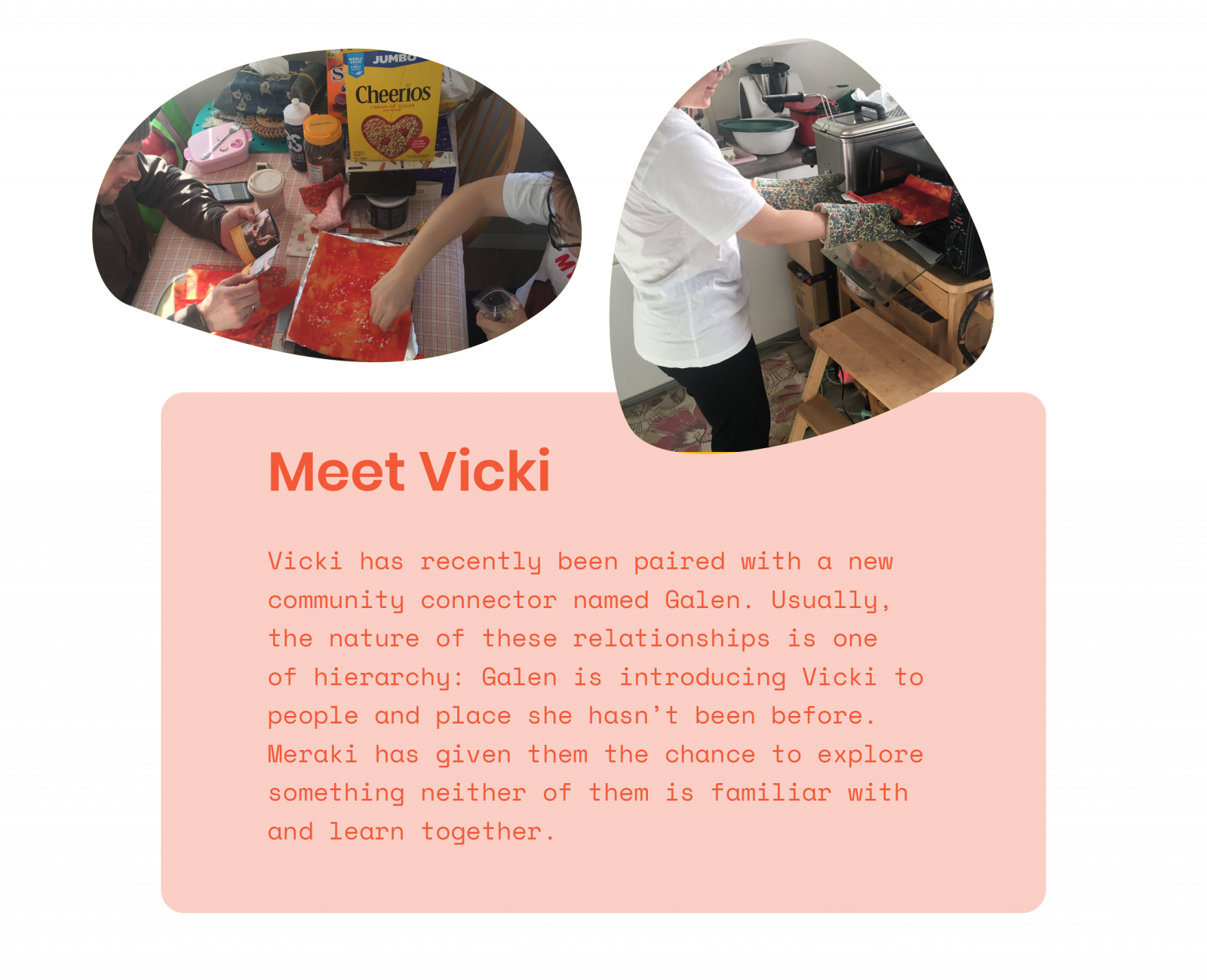 Team & partners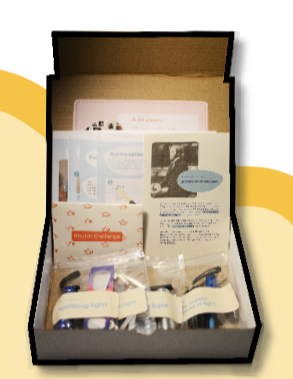 Get involved
Contribute to Meraki as a Community Muse, or help us adapt and spread Meraki to your community!