Love after the end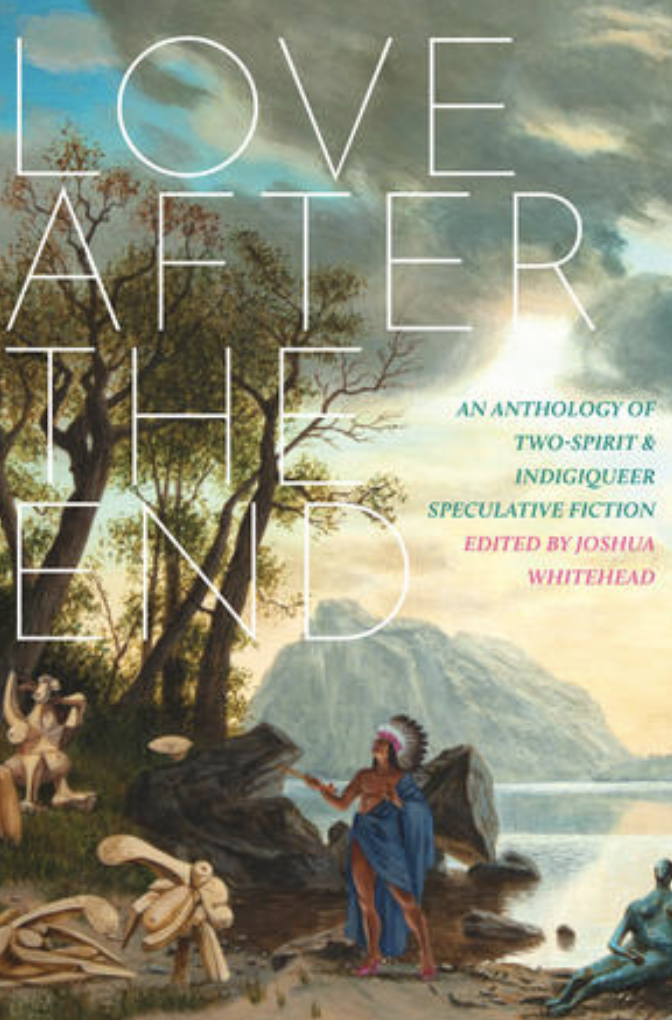 Love after the end: An anthology of two-spirit and Indigiqueer Speculative Fiction
Edited by Joshua Whitehead
Why read? Nine takes on a pre and post-apocalyptic world where Indigeneity, two-spiritedness, and queerness aren't overlooked, discarded or demeaned — nor idealized or fetishized. Meet cyborg NDNs, memorizers, an Ojibwawe rat, time travellers, buffalos, counsellors and so much more.
What can we learn about storytelling? How do we describe a future that does not yet exist, but which is deeply shaped by the practices and pain of the past and present? The authors featured within Love After the End offer don't just offer nine different windows into what's next, they try out nine different narrative techniques. As we explore how to blend ethnographic writing with creative writing, there's so many storytelling devices to try.
The reconciliation manifesto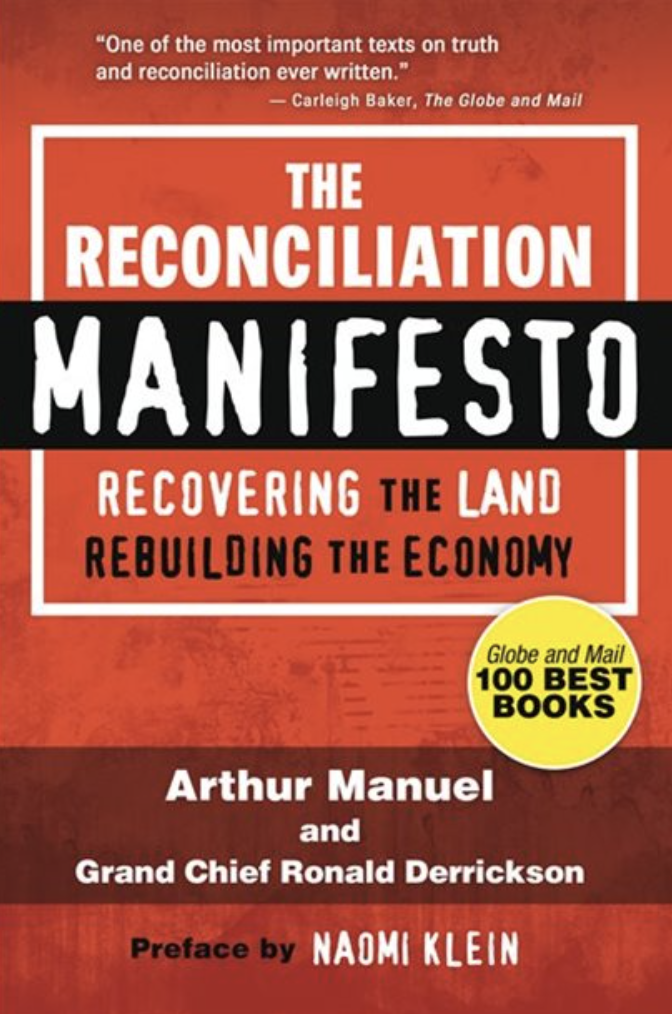 The Reconciliation Manifesto: Recovering the land, rebuilding the economy
By Arthur Manuel and Grand Chief Ronald Derrickson
Why read? A punchy, unsparing examination of what settlers must reckon with to move towards reconciliation and renewal. From the doctrine of discovery to land rights, Manuel elucidates the persistence of white supremacist ideas in modern day politics and policies, whilst outlining a six-step plan for decolonization premised in self-determination. His concluding letters to friends and emeries lay bare the profoundly urgent work to be done.
What can we learn about storytelling? This is writing that concurrently educates, emotes, enlivens and enrages. Manifestos are unabashed declarations of ethics and values, and this manifesto, deftly brings together personal stories with tragic historic lessons and contemporary politics. The combination of matter-of-fact prose with family photos and letter-writing is powerful.
Wayward lives, beautiful experiments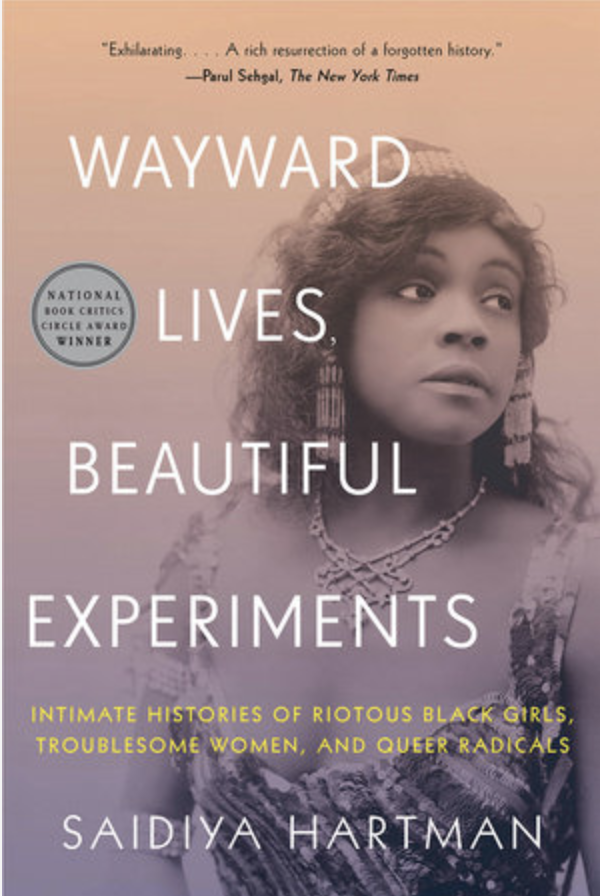 Wayward Lives, Beautiful Experiments: Intimate histories of riotous black girls, troublesome women, and queer radicals
By Saidiya Hartman
Why read? Jarring and soul-churning. No adjective can quite capture the experience of Hartman's genre-bending portrait of Black life in the big cities, post-Reconstruction. Hartman retraces the steps of black women sidestepped in history, and sidelined by white society, sociologists and social workers  — offering intimate portraits of the freedom fighters who rejected the looks, labels, norms and expectations that are tools of enslavers as much as shackles and whips.
What can we learn about storytelling? How to give texture, colour, verve, heft to the people overlooked and oppressed. Hartman pushes the boundaries of creative non-fiction and fiction, blending historical archives, with an ethnographic sensibility, to give voice between and beyond the official, oppressive lines.
The courage to be disliked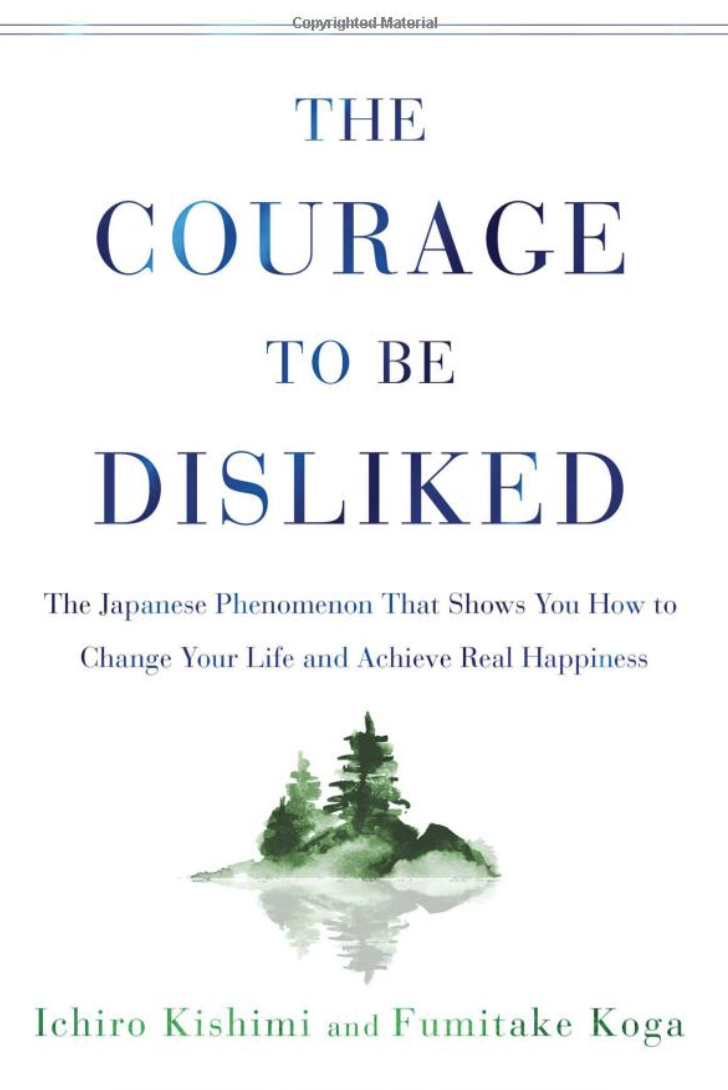 By Ichiro Kishimi and Fumitake Koga
Why read? Offers a succinct summary of Adlerian psychology, and brings together with Aristotelian conceptions of the good life. If that sounds a bit too academic for your tastes, don't worry, the book is styled more self-help than research paper. The book breaks down big concepts around interpersonal relationships, belonging and community feeling, human freedom, and change.
What we can learn about storytelling? The central storytelling device of the book is conversation. The book models using a dialogical approach to apply abstract concepts to everyday life. We're curious how to use this conversational style as we grapple with concepts like, what is redistributive justice?
The trampoline effect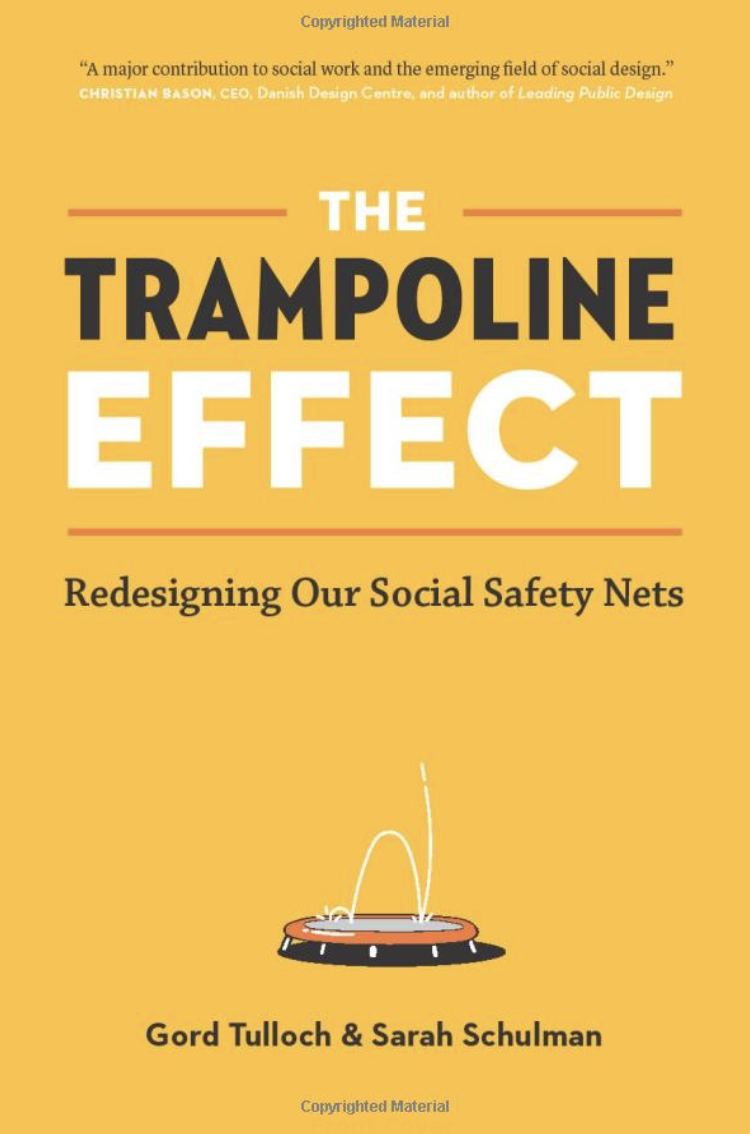 By Gord Tulloch and Sarah Schulman
(yes, a shameless plug)
Why read? At a moment of disquieting uncertainty and rage, we hear, we see, we feel that so many of our systems are failing us — that they are perpetuating injustice, and serving mostly to protect the beneficiaries of the status quo. But, what are the alternatives? While the authors don't offer a neat and tidy answer, the book makes visible the ideas, tensions, and practices that they've come to learn are the bedrock of human flourishing.
What can we learn about storytelling?  How to bring together ethnographic stories, observations, frameworks, quotes, first-person experiences into an overarching narrative.
P.S. We're also moved by ...