Over 2020, InWithForward is continuing to partner with institutions like British Columbia's Representative for Children, Youth and Families and the City of Edmonton to listen and learn from youth and adults with lived experience of family conflict and the child protection system, homelessness, addiction, and poverty. Our role is to reach out to people who too often do not have a voice in decision-making to bear witness to their stories and explore opportunities for alternative relationships, structures and practices.
About the responsibilities
Build relationships with our project partners and funders, navigating the space between institutional needs for safety and control with community needs for respect and ownership.
Look to literature (academic + grey) for constructs, frameworks, theories and methodologies that can inform the questions we ask, the tools & provocations we create, and the connections we make.
Recruit, set-up structures, and support community members to be part of our research teams in ways that work for them.
Collaborate with designers to develop conversation prompts and projective materials, bringing in visual and tactile ways of understanding and re-imagining.
Develop creative outreach strategies to meet people where they are at, creating moments for surprising connection. This could look like everything from throwing a 6am dance party as people leave an overnight shelter to offering free watermelons in the park to door knocking to sharing a meal and building trust with key community leaders.
Spend time in context with people,  going with their flow, and using their environments to learn what matters to them and what stands in the way of living the lives they value.
Navigate ethics and boundaries, making transparent tensions and tradeoffs, clearly communicating uncertainties and risks, and treating each situation as an opportunity for discernment.
Organize check-ins and host team debriefs, holding space for discomfort and the full continuum of emotions, and using what emerges to iterate team practices.
Diligently document stories and insights, using different mediums (written word, sound, video), and experimenting with ways of returning and shaping stories and insights in the community.
Pull together meta-stories and narratives, finding through lines amidst the plurality of experiences, and identifying spaces for collaboration and action.
Building legitimacy for ethnographic and designerly ways of knowing by upping skills on the team, writing blogs, contributing to workshops and trainings, etc.
An applied ethnographer's month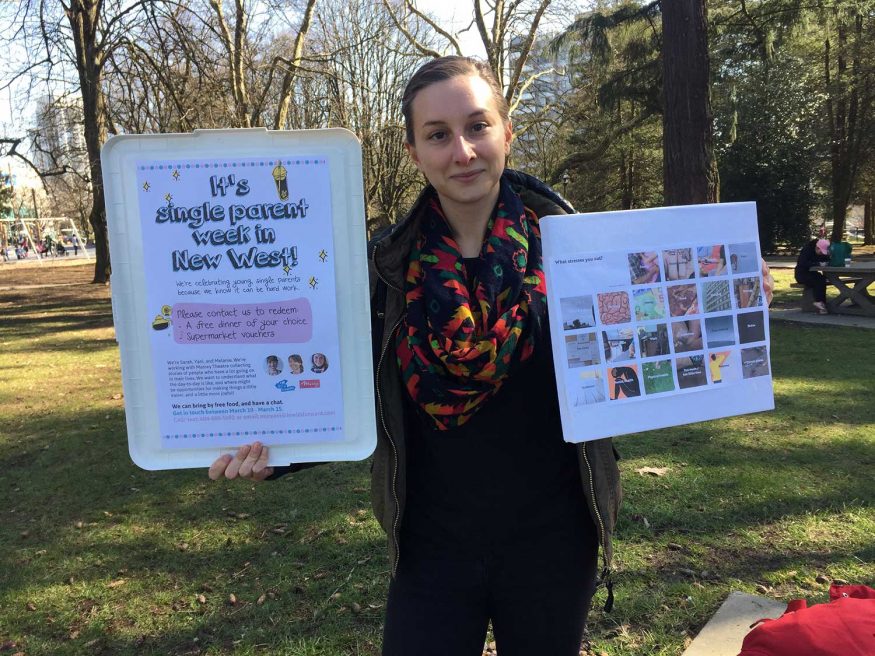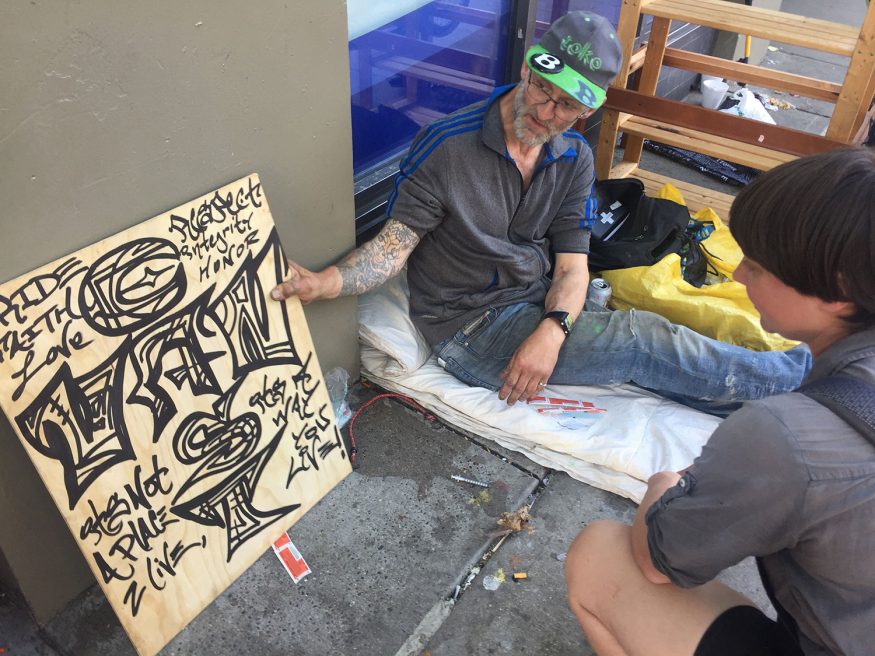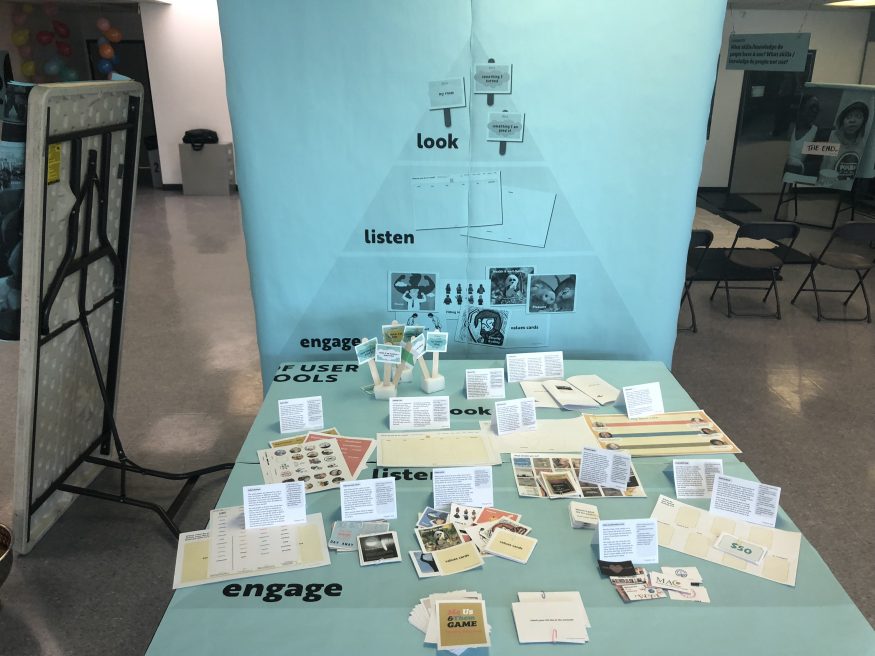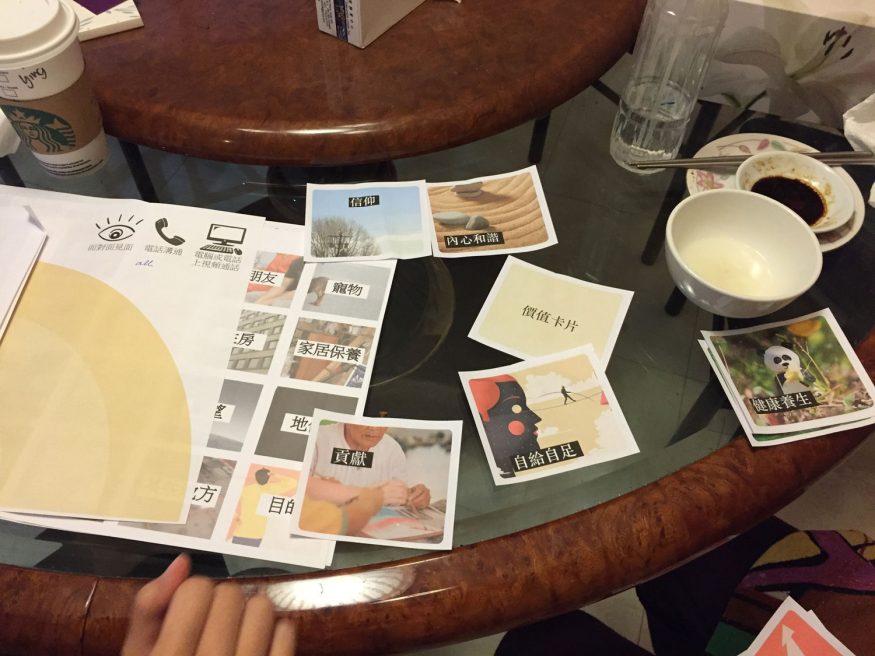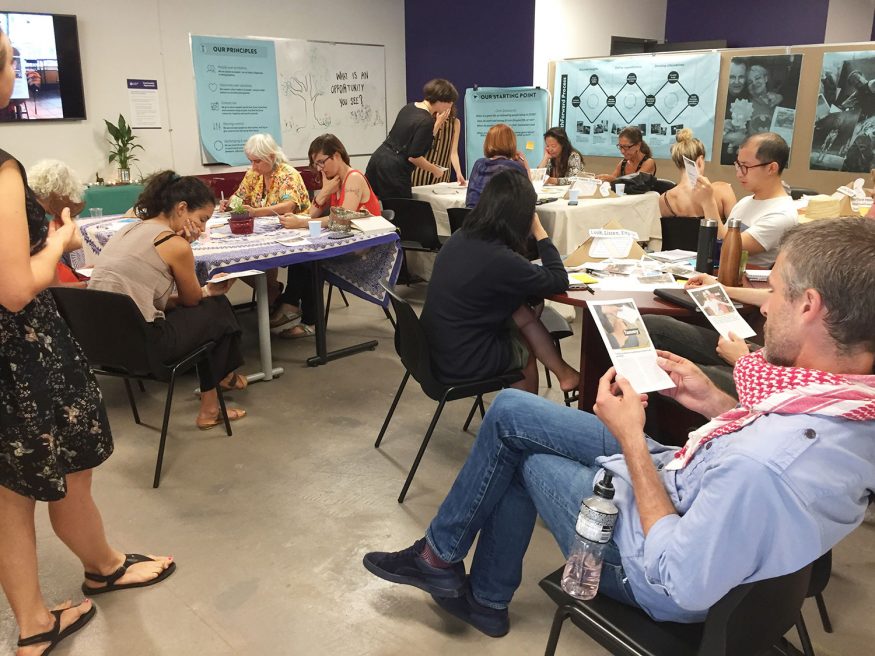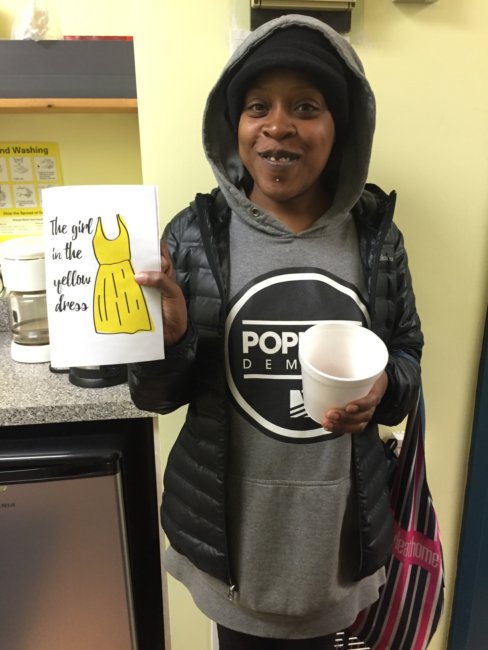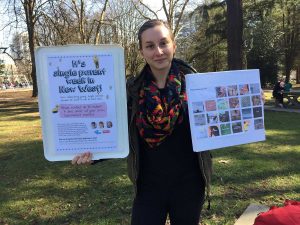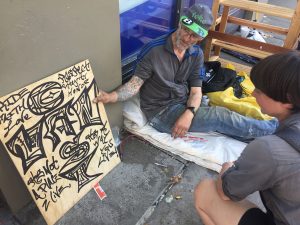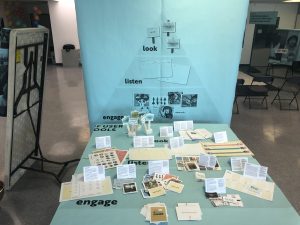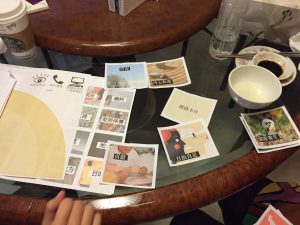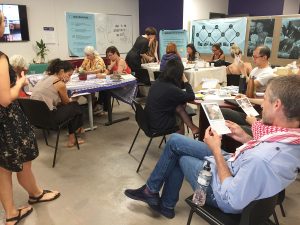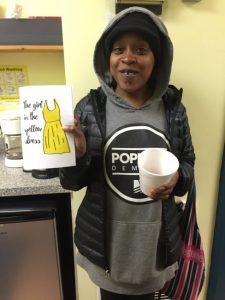 About you
You are a down-to-earth and inquisitive soul, committed to lifelong learning. And while you're comfortable not knowing the answer, you don't stop there, instead doggedly pursuing a sharper, more holistic understanding of things by seeking out unheard voices and perspectives.
Your curiosity is grounded in a robust appreciation of and exposure to a diverse set of disciplines and research methods. You are not wedded to any one framework or ideology, are suspicious of dogma (regardless of its political persuasion), and embrace multiple truths.
You love being with people and are a keen observer of human interactions, able to see the individual in their context, surfacing relational dynamics and (in)visible systemic forces. You recognize your own social location, power and privileges, and the ways in which you are part of the systems you are shining a light on. This analysis shapes how you approach story gathering and sense-making.
You crave a bit of adventure and a lot of versatility, and thrive in new environments where you've got to find out its histories and politics, protocols and particularities. Rather than feel paralyzed by loose ends, you reflexively act your way through them. You have a sense of when to ask for permission and when to ask for forgiveness, seeing rules and structures as artifacts to understand.
As much as you embrace emergence, you find ways to create order, setting-up smart systems for fieldwork, processing data, and writing-up findings. You're a real self-starter, able to manage your own time and consistently stay on top of deadlines.
You're a strong communicator and collaborator, just as adept at writing as orating a story, and love working with participants to give insights and ideas shape. You've figured out some tried & trusted ways of taking notes, synthesizing findings, and sharing back actionable insights, and feel confident to experiment with fresh formats.
You're as much a generative thinker as an analytic one, able to see possibilities and brainstorm future scenarios. You are able to toggle between the world as it exists new and the world as it could exist, suspending disbelief when needed, and going lateral to connect concepts and ideas.
Your core competencies
Self-awareness: understands own social location, sees personal strengths and limitations, authentically relates and interacts with others across lines of difference.
Emotional maturity: owns rather than projects feelings; understands and is intentional with boundaries; reliable under pressure; has strong outlets
Open-mindedness: able to embrace multiple truths, be discerning without being judgmental
Social courage & persistence: puts self into unknown environments, overcomes fear of rejection, asks meaningful questions
Bias towards grounded action: takes initiative, makes things happen, continually adjusts approach, responsive to feedback
Sharp synthesis: Identifies patterns, names ideas, puts experiences together
Emotive storytelling: writes and speaks in ways that bring others along
Generous with learning: supportive of others; shares knowledge; can provide strong guidance to junior team members
Your background and experience
An understanding of anti-oppression, anti-racism, feminist theory and practice that you can translate into our work.
At least 5 years experience with applied ethnography and design research — including outside of an academic context and alongside marginalized communities.
Experience with setting-up plus managing field work in multiple locations at once, including recruiting unusual suspects, collaborating with participant-researchers, and developing research plans.
Exposure to and appreciation of designerly ways of knowing and visual methods for data collection and synthesis.
Writing or other products (film, audio, etc.) that you can share. Writing need not be published in a peer reviewed journal, but it has gone through an editing and feedback process.
Some nuts and bolts
Start date: We're looking for someone to begin with us in early September.
Salary: This is a maternity leave cover contract, about 10-14 days a month, at $400-500/day depending on your level of experience.
Reporting Relationship: The Applied Ethnographer works closely with our Lead Partner (Sarah) and Lead of Storytelling & Research (Natalie) alongside our Senior Designers Clarence and Valentina.
Place of work: While we are currently doing much of our work remotely, we are looking for someone who is based in British Columbia and open to safely returning to some in-person ethnography over the fall.
About us
InWithForward is a social design organization with a big mission: transforming our social safety nets into trampolines. How? By spending time in communities, listening to people on the margins, and learning how to work together for change. Our methods come from a hodgepodge of disciplines: design (service, graphic, industrial, user experience, strategic), the social sciences (psychology, anthropology, sociology), humanities (history, philosophy), and community development. Our epistemology is constructivist, embracing multiple ways of knowing about our world. Our philosophy is humanistic, nurturing human potential for dignity, respect, equity, belonging, development, meaning, purpose and wholeness with our environment. We're working towards social systems that foster wellness for the most marginalized — enabling connection to self, body, community, friends, family, culture, nature, and the sacred.
More about us
Equity. We are committed to the principles of equal and inclusive employment opportunities without regard to race, colour, class, religion, nationality, social or ethnic origin, sex, age, disability, sexual orientation, gender identity and/or expression or any other status that is representative of the communities we work in.  We actively encourage applicants from underrepresented communities.
Imperfection. InWithForward is a work in progress. We're on a learning journey, unraveling how dominator culture shows up in our systems and in ourselves.
Pacing. InWithForward does work at a swift pace, cycling between periods of research, engagement, and reflection. We acknowledge the tension between quick work and slow relationship building, and are continually trying to find a balance between the urgency of change, open policy windows, and community needs.
Loving Accountability. As a team of passionate and creative folk, we try to create space for discomfort and healthy conflict, and see courage and vulnerability as a collective responsibility.
Ready to apply?
Tell us: why you for this role, now? What's your approach to applied ethnography? This might be in the form of a letter, a short video, an audio recording, a photo, a drawing, up to you!
Please include a resume and a portfolio. By portfolio, we mean a sample of your work. This might be articles or reports you've written, research tools you've helped create, or even just photos from fieldwork you've organized.
Send your files (in one email, preferably as a single PDF) to [email protected] by August 26th.