A long-form story for the Walrus based on original ethnography in Edmonton.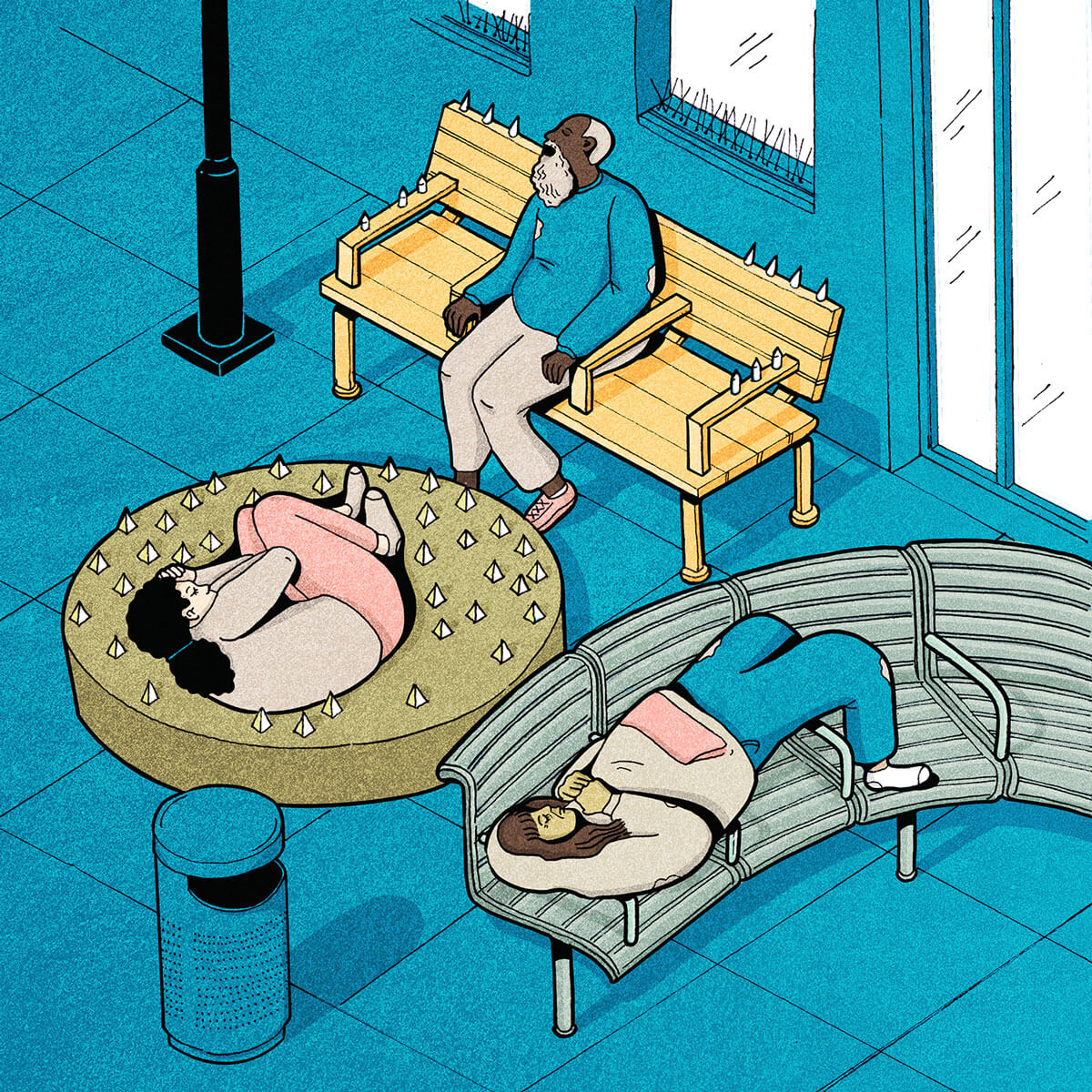 Lack of sleep compounds the challenges of precarious housing
AT 10:55 P.M. on a winter Wednesday night, a fifty-three-year-old woman named Debra shuffles into Trinity Evangelical Lutheran Church, the site of Edmonton's only homeless shelter for adults south of the North Saskatchewan River. She has a routine: after signing in, she slips her tennis shoes and a mickey of Blackstone vodka into a garbage bag. Then she heads to the section of the church hall reserved for women, scooting past thirty men sprawled on floor mats less than a metre apart. The garbage bag will soon double as a pillow.